AH-CHOO! Cold season is here and if you are like me, You
HATE
getting sick! Being sick as an adult is not the same as being sick as a kid…
NOT EVEN CLOSE!
When I was kid, my mom worked 12 hour shifts just to support my brother and me, so my grandma watched us a lot. If I couldn't have mom, the next best things was my grandma.
Now when I get sick, I look around like, "Where's my grandma?" I know it sounds childish, but when my mom couldn't take care of me, I will say it until I am blue in the face, my grandma was the next best thing
(yeah I repeated it! Lol)
My grandma would make the sofa extra comfy with tons of blankets and a pillow. She would plop my legs up on hers and feed me chicken noodle soup. Not to mention the endless amount of tissue to wipe my mocos away. She would also let me lie on her lap as she brushed my hair back and watch her novelas with her. Even though I had no clue to what they were saying, when she would laugh, I would.
It made me feel so much better. Just being comforted and knowing someone was there to take care of me. Now as an adult, a tissue is my best friend during a cold. Especially when its gentle on my nose. And when I see a loved one sick, I want to try to do everything in my power to make them feel better. I usually will get them a box of tissue that is gentle on their little nose, some chicken soup, some magazines and any medicine I feel they will need.
We want to see those we love and care for feeling better and not crumby, so I always try my best to help those who are sick as much as I can.
When you buy a specially marked box of of
Kleenex
Brand tissue, you will get a code that comes with the box of tissue. Once you have the code, you can go over to the Kleenex site and enter your code and send someone a Kleenex Care or Share pack and show them that you care that they get better soon! We all need a little reminder that someone cares for our wellness.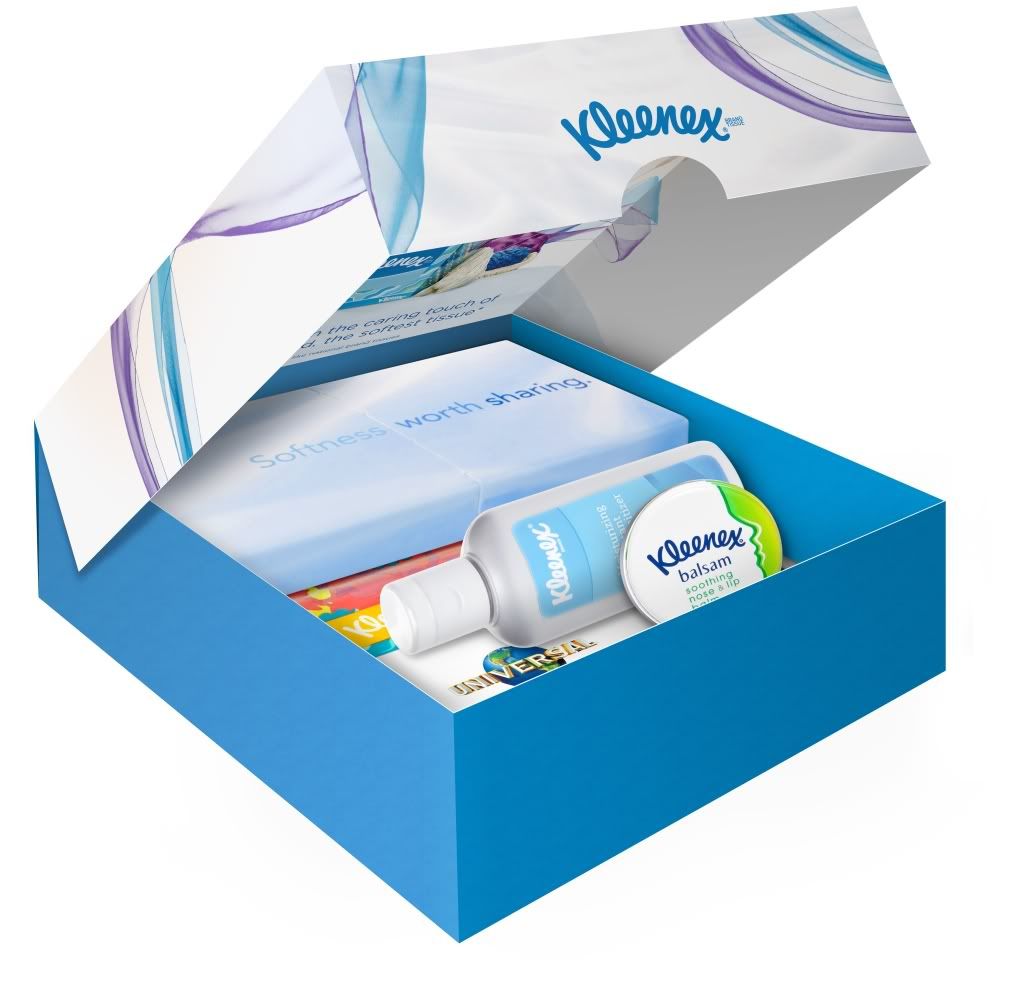 Kleenex
offers this amazing
Share Pack
. This tissue is handy for around the house or at work. In fact, when is tissue NOT useful and with cold season, you'll need it!
We can always use tissue! Who doesn't LOVE tissue?
Isn't the Share Pack tissue the
PERFECT
gift for you or someone you know? Come on we can all use tissue!
Well guess what! You're in luck! ONE lucky reader will be getting a
SharePack
of their own!
(Not the care pack)
All you have to do is enter down below!
And make sure you enter the
Kleenex
Share Pack Giveaway!
Disclosure:

My post is compensated and in collaboration with Latina Bloggers Connect and Kleenex