It's like Thanksgiving but in Summer!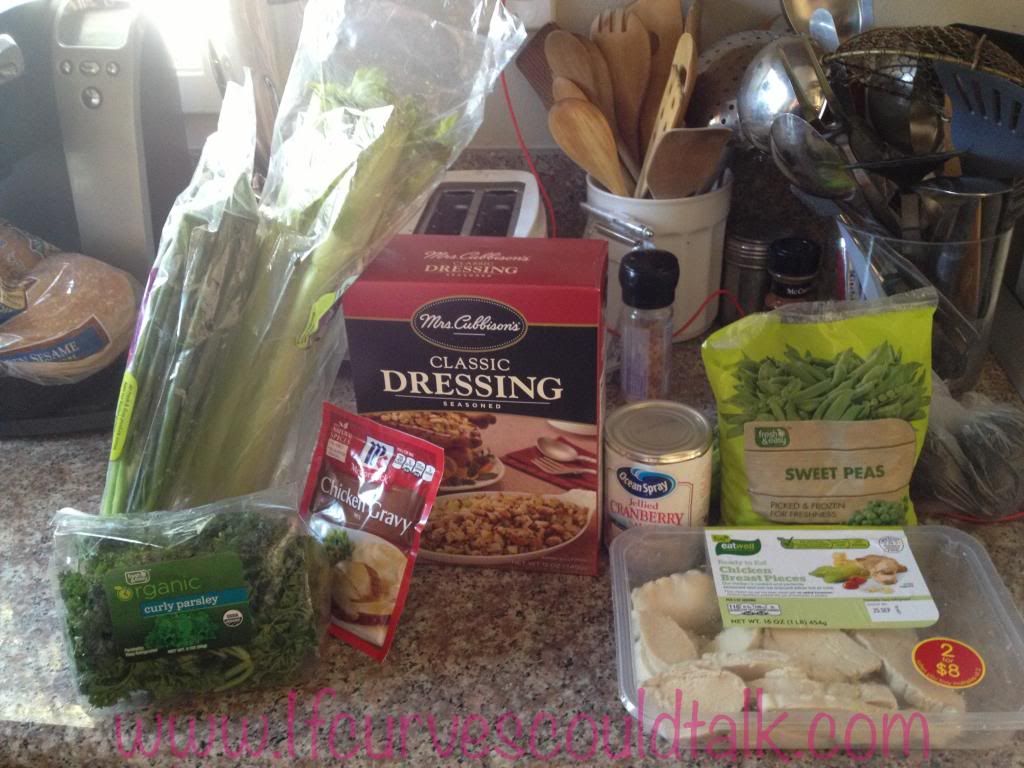 - Stuffing (aka Dressing)
-Chopped up chicken (I got mine pre-cooked & can be substituted)
-Chicken Gravy (optional)
-Parsley (optional)
-Green Onion (optional)
-Celery (optional)
-Peas (optional)
-Cranberry Sauce (optional)
-Bell Pepper Pan ( or a muffin pan will do)
-Preheat the oven to 350
-Start making the Stuffing (I added my green onion, celery and parsley)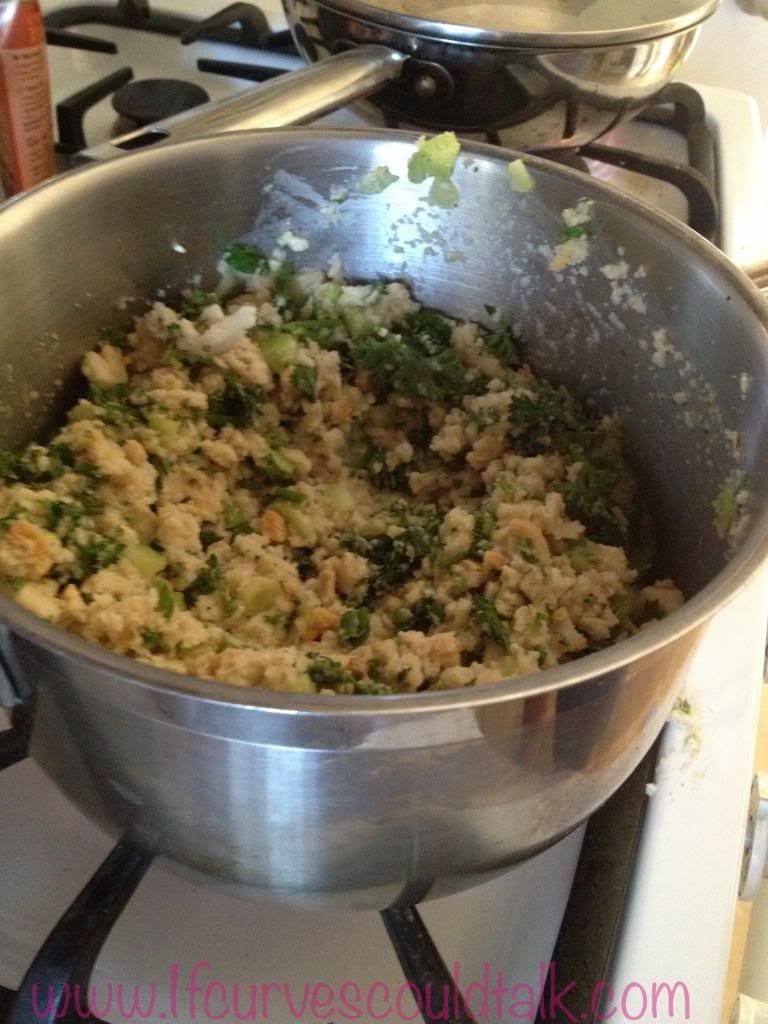 - Get the pan of your choice (I chose the bell pepper pan) and put a cup of stuffing in each of the spots.
I added the chicken (Again, you can add meat if you want or any type you choose too)
Cover with Aluminum Foil and Place in oven for 20 minutes

Add sides of your choice. I had Cranberry Sauce & Peas to give it a "Thanksgiving" feel.