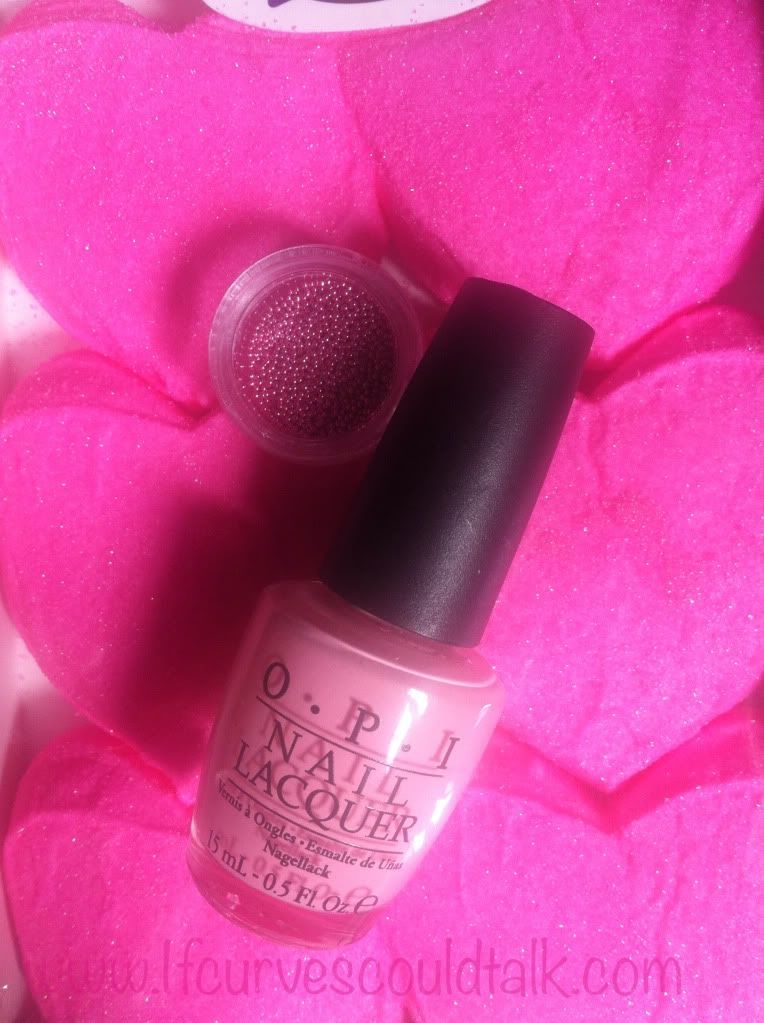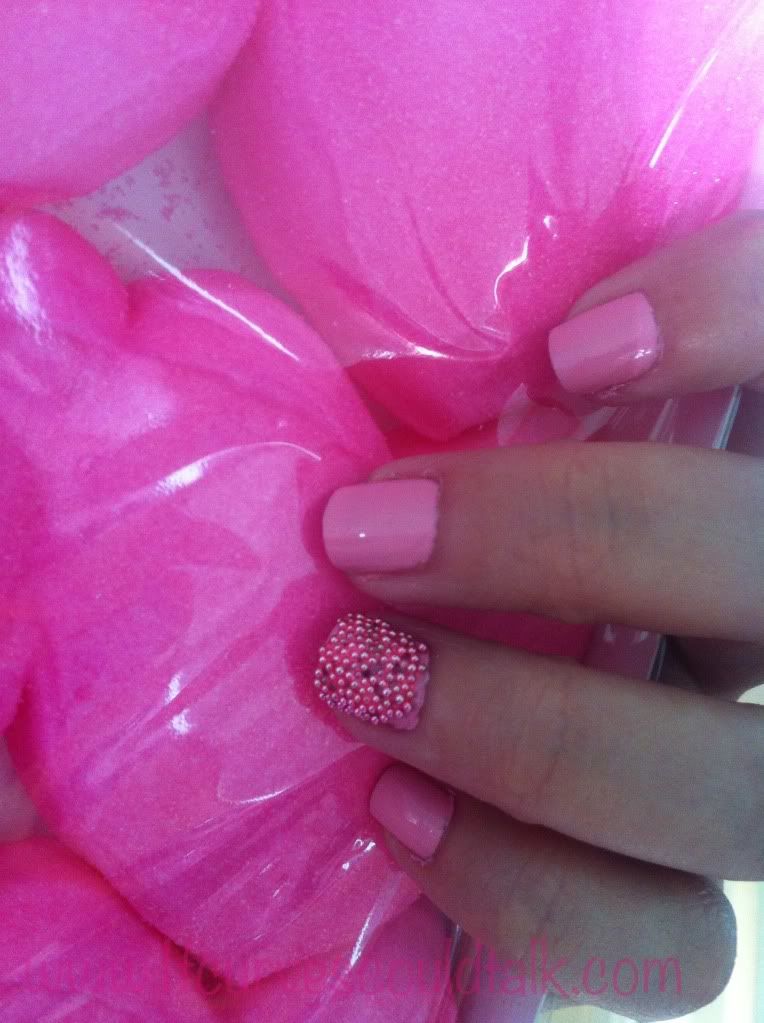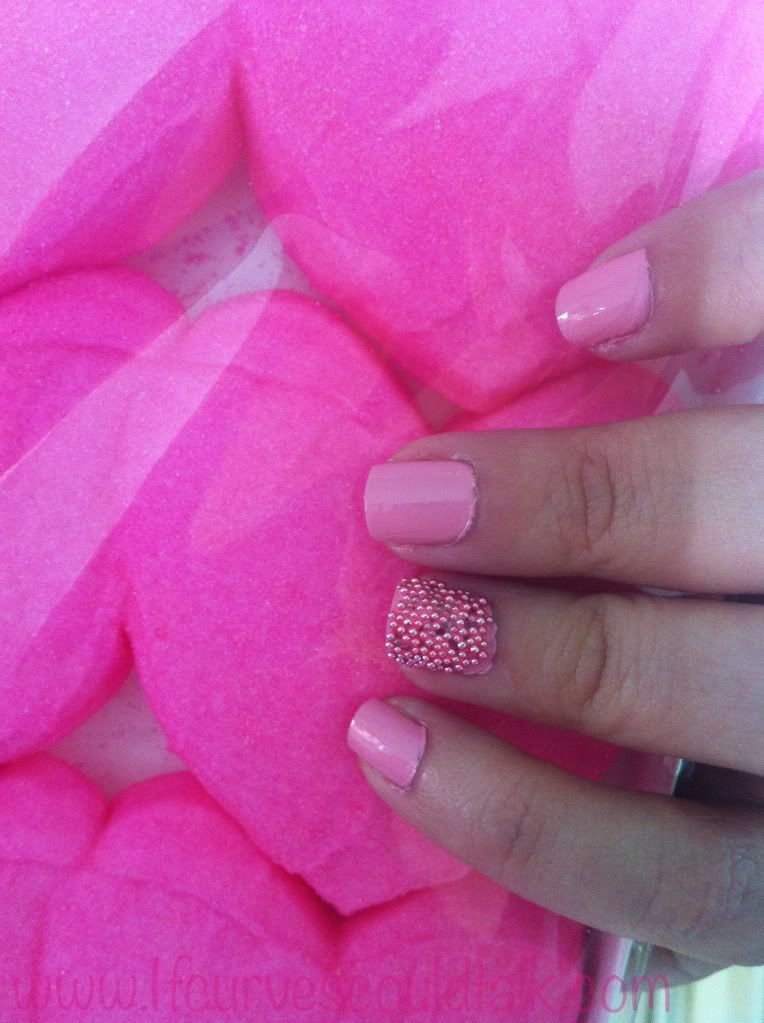 Pink Polish: OPI in Pink Friday
BEADS: Micro-beads found at any craft store.
1. Paint your nails with the desired color
2. Apply a second coat ONE-BY-ONE , You need to HURRY and place the beads on the fresh polish QUICKLY. This is why its best to do it one-by-one. Meaning ONE NAIL AT A TIME.
3. Put a clear polish over it and done!