I didnt weigh in this week...and personally, it's okay with me! I figure there's always gonna be a Weight Watcher Policeman around to say "Why didn't you weigh in" and all that great cop stuff...but truthfully, I just didn't want to! Instead I am bringing you a recipe!
-Eggs (of your choice, I used Egg beaters) 1 serving is = 1pp
-Ham , 1 pp for 3 slices
-Veggies (I didnt use veggies sadly, next time I will)
-Cupcake pan
Preheat your oven to 350 and In your cupcake pan place the ham (as shown)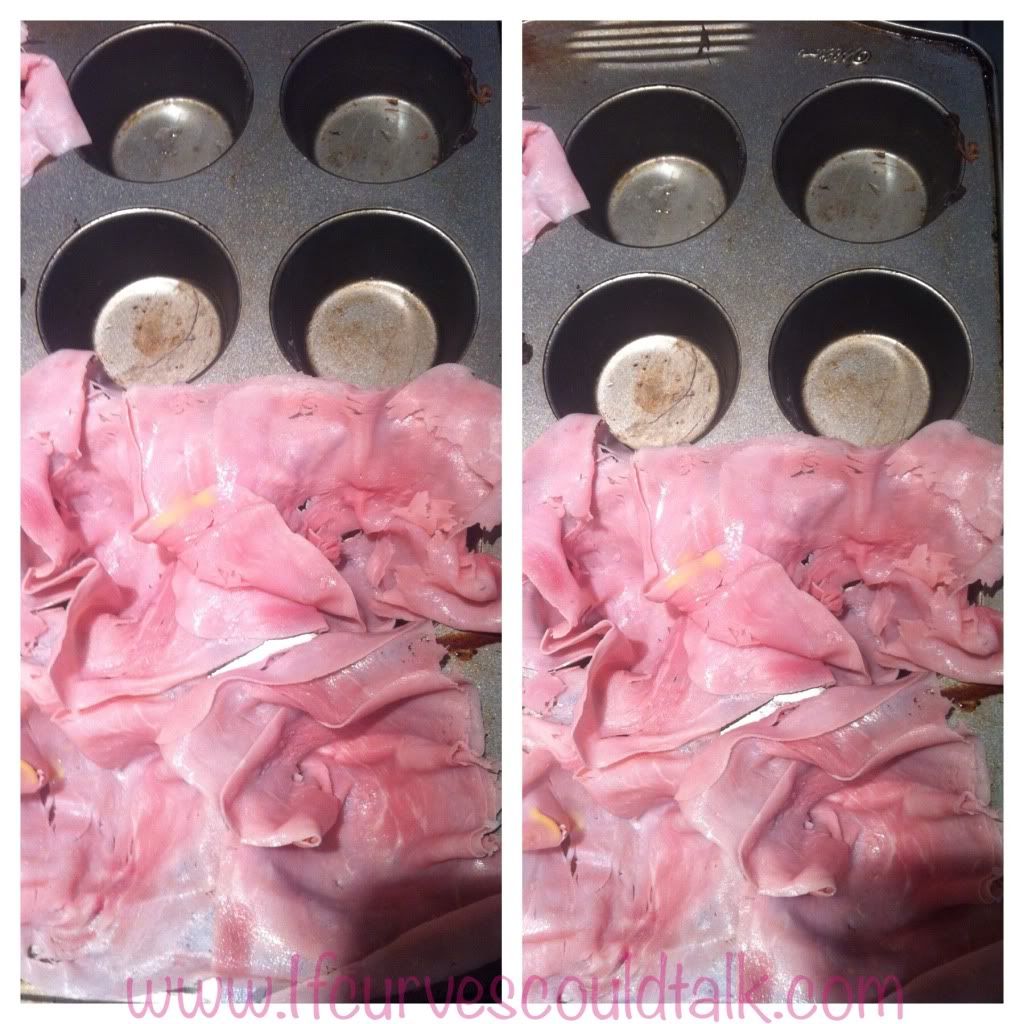 Fill the ham in with your egg (as shown)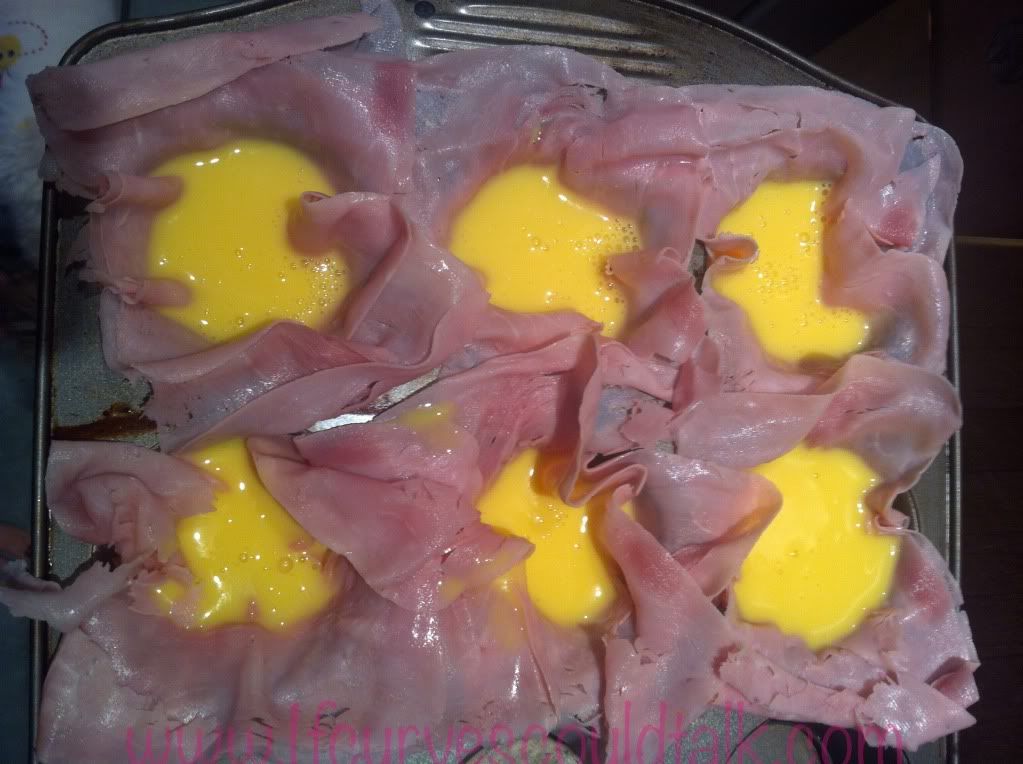 Once your desired ham cups have been filled, place in the oven for 10 minutes, or as you feel is appropiate. Dont burn the egg! The ham edges should be dark though.
Done!