That's right baby! 4 pounds lost! All because I tracked, worked out and was totally on my grind! I now am at my smallest! GO ME! I felt so accomplished! So amazing!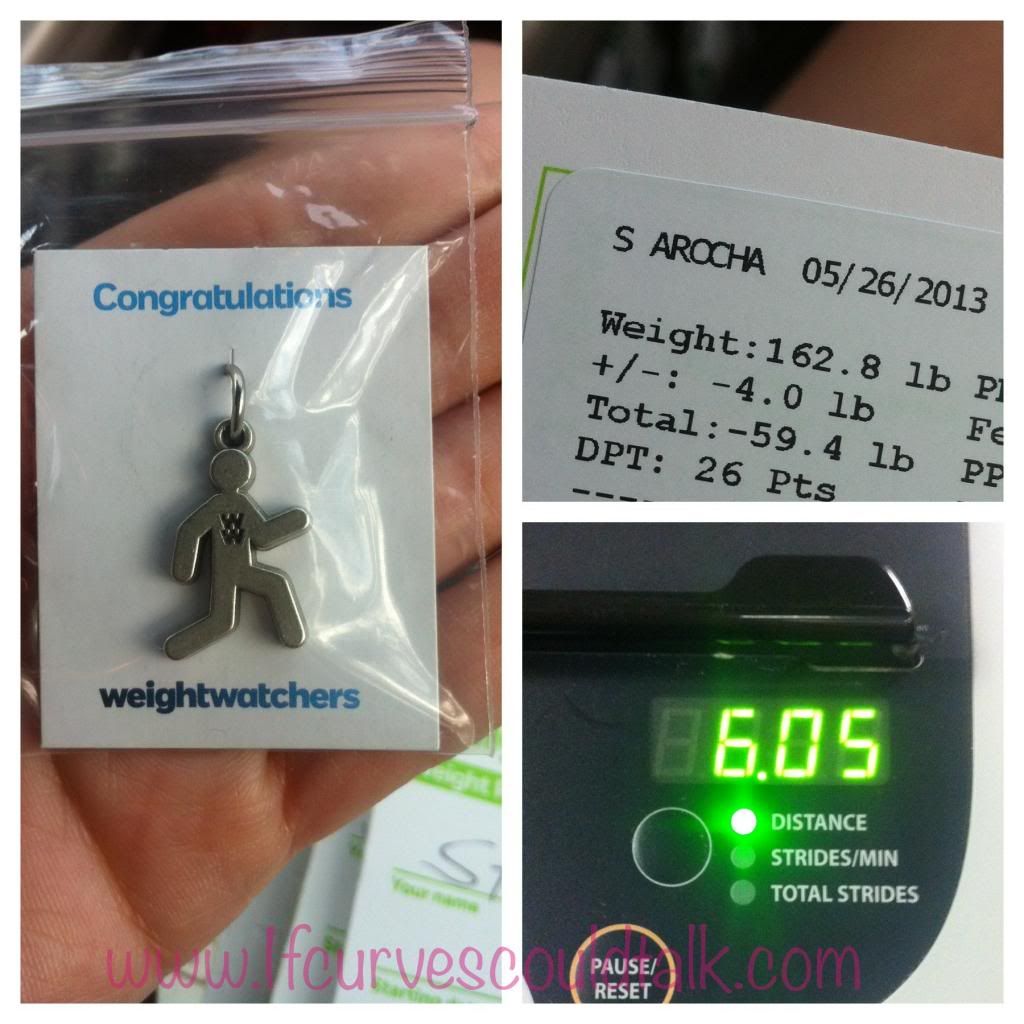 HIGH OF THE WEEK
My high of the week came when I tracked, worked out and picked healthier options EVERY DAY!!! Yay me! See what happens when a fire is lit under your bum! I also got my "Get active" link and that meant, I fulfilled my active goal: 6 miles in an hour! GO ME!
LOW OF THE WEEK
I didn't have a low! YAY!
WHAT I LEARNED
I learned that I do best when I surround myself with positivity! Getting
TIP OF THE WEEK
So I found this at Walmart!
Weight Watchers Whipped Reduced Fat Chocolate Raspberry Cream Cheese Spread
. Usually I use just cream cheese, but this right HERE! Its amazing!!!! only 2 POINTS (I used 1/2 a serving so it came out to a point) For those who dont count points, it doesn't mean you CAN'T eat Weight Watcher food! Its 60 calories per serving! AMAZING!! A must try!
QUOTE OF THE WEEK