HEY! HEY! HEY! Nothing like a weigh-in right? I didn't lose much this week, but I lost! 0.6! So I am gonna skip straight to my usual and get to the good stuff!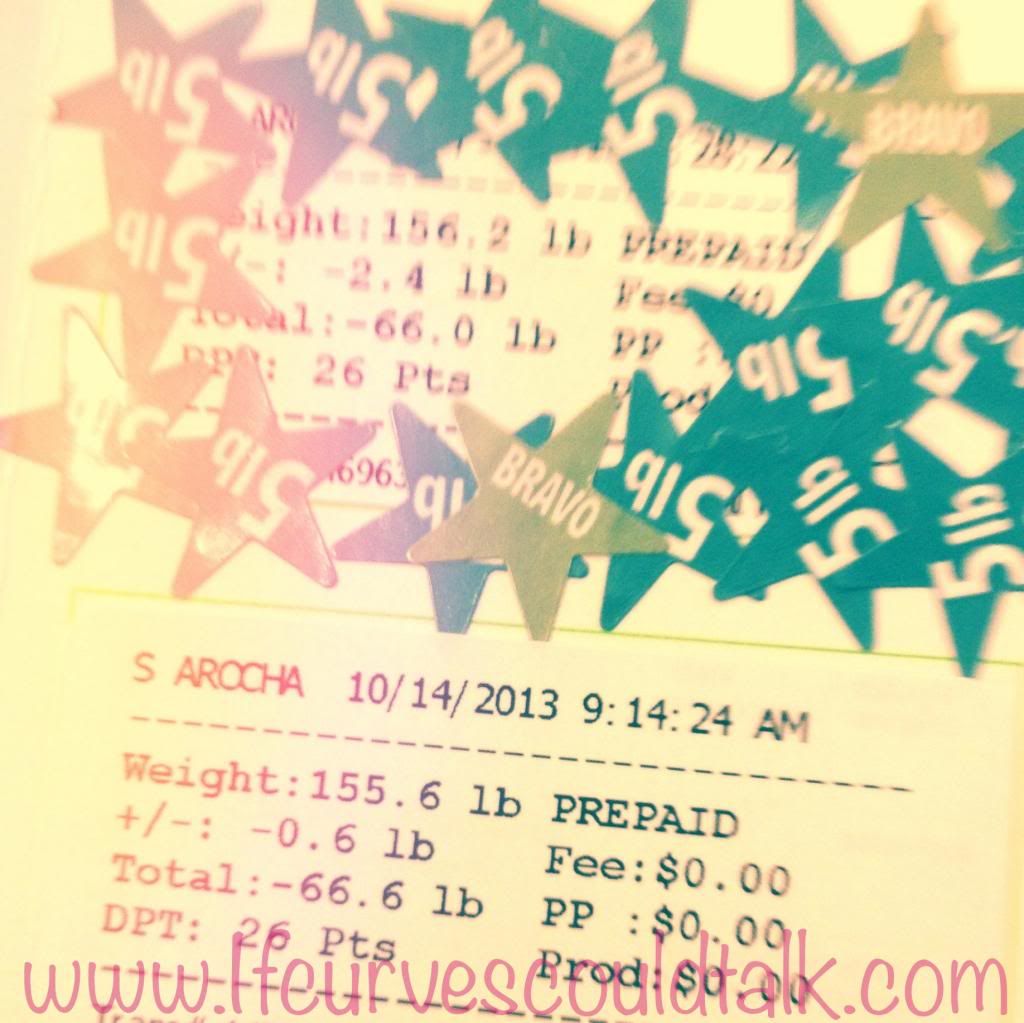 HIGH OF THE WEEK
My high of the week came when I TRACKED despite having anxiety. Yes that was a high! So many times I wanted to give in!
LOW OF THE WEEK
I had anxiety to the max...I did have a cheat day...I didn't eat much but I drank soda. Gahh ! Now I have pimples!
WHAT I LEARNED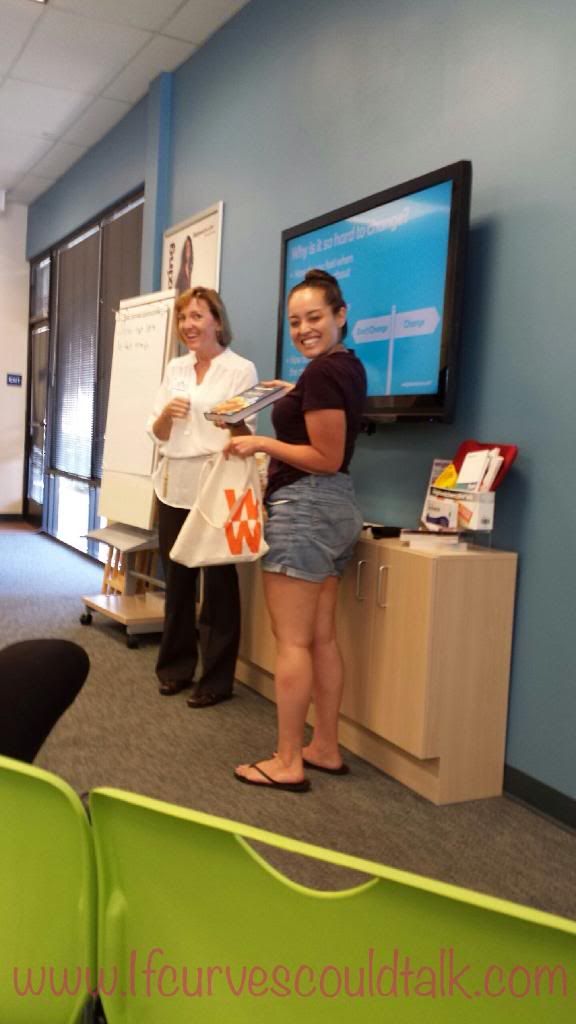 So you may be thinking, "Stef, how is this a tip?" Well, its more of a tip to encourage you guys! So Weight Watchers Sent me a Lose For Good pack. I just loved!
It included:
- Weight Watcher spoons
-WW Fighting Hunger cape
-WW Oil Sprayer
-Ultimate Chicken Cook Book
The above picture is me sharing it at my meeting!
What it comes down too...SHARE YOUR STORY! It can change and even save a life!