Influenster sent me the Rose VoxBox, as I had mentioned (so y'all will be getting a series of VoxBox posts) and in it was a PERFECT item for Nails of the Week! Kiss Gradation Polishes.
I was really excited to try this, especially me loving nail polishes!
So shall we begin!
The back of the box actually gives you instructions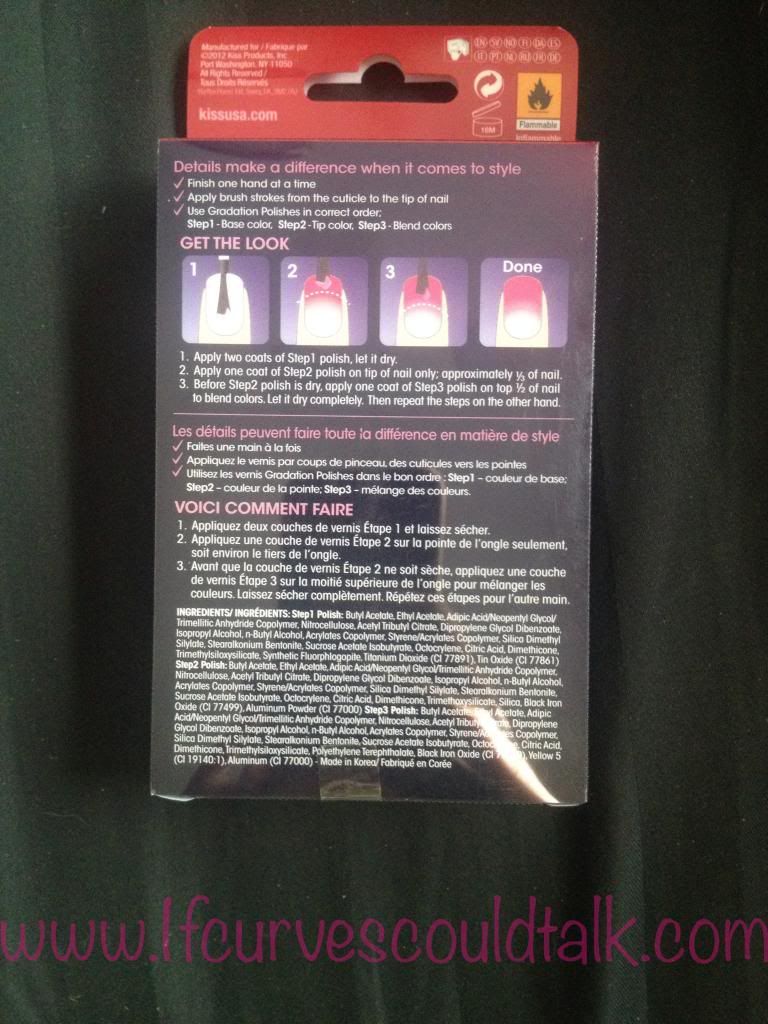 Which made this even more exiting! So I tried it!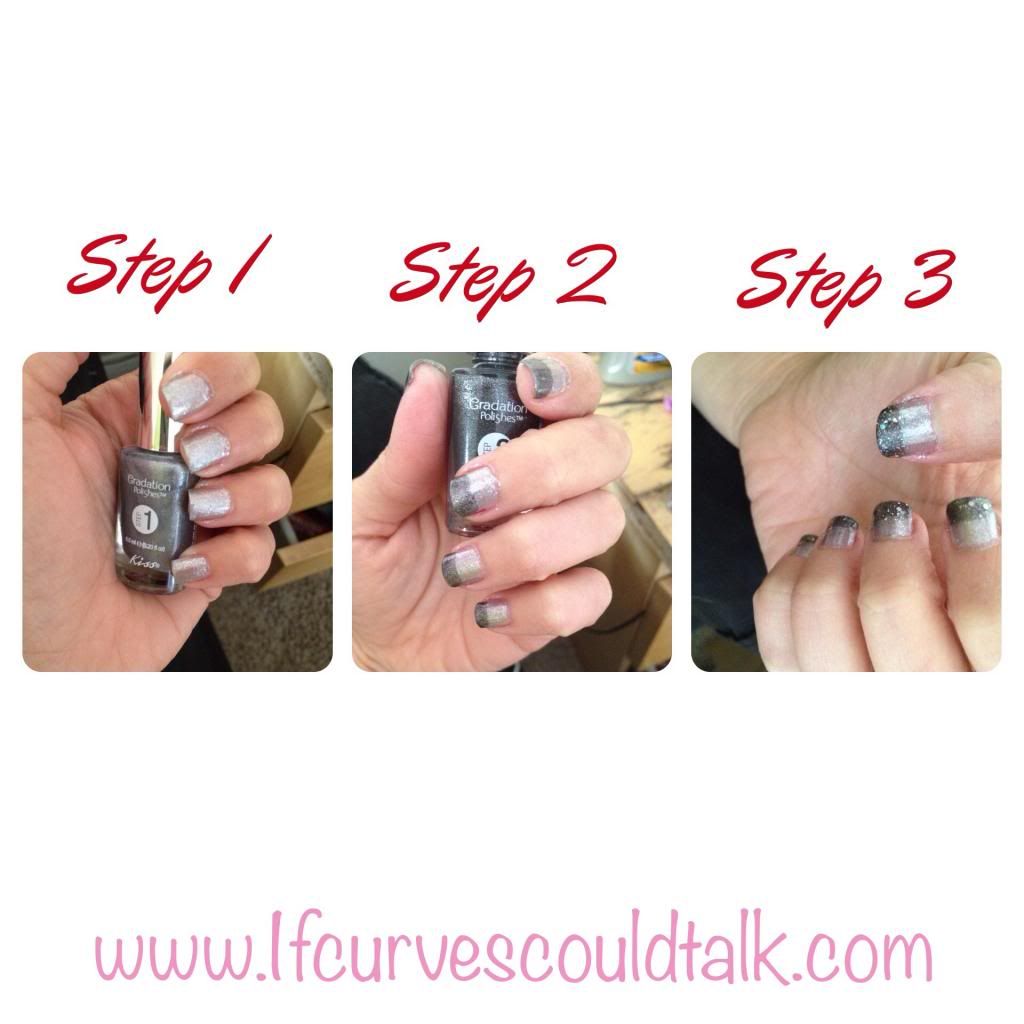 It was easy as 1,2,3 LITERALLY!
I just loved the effect it gave!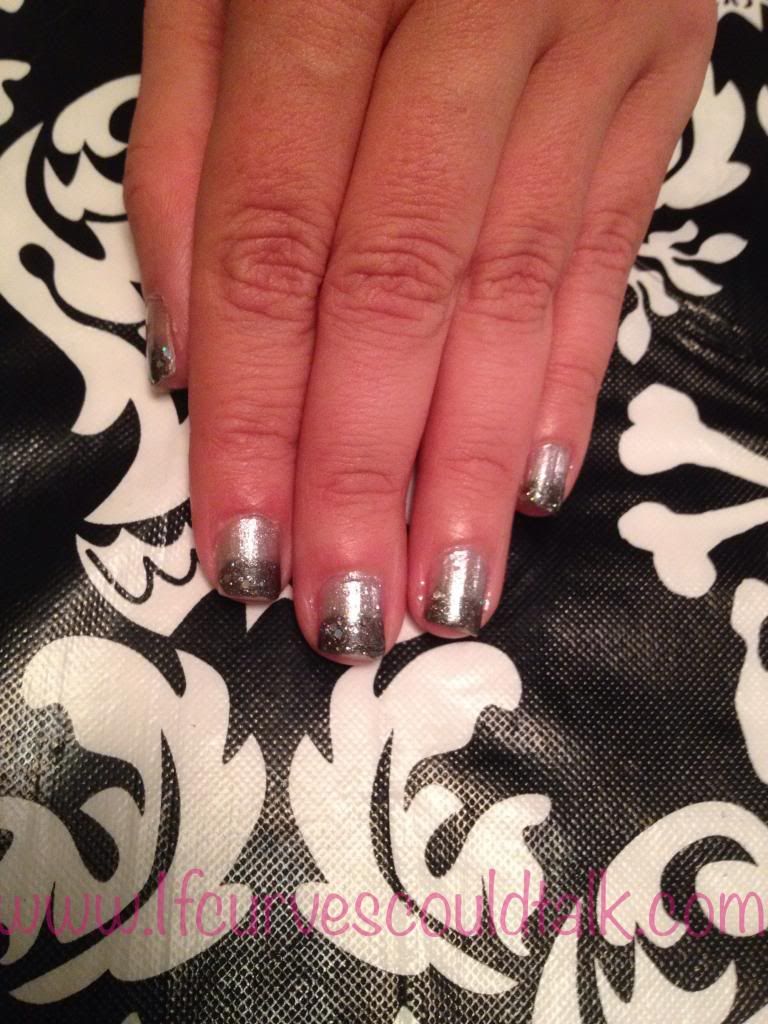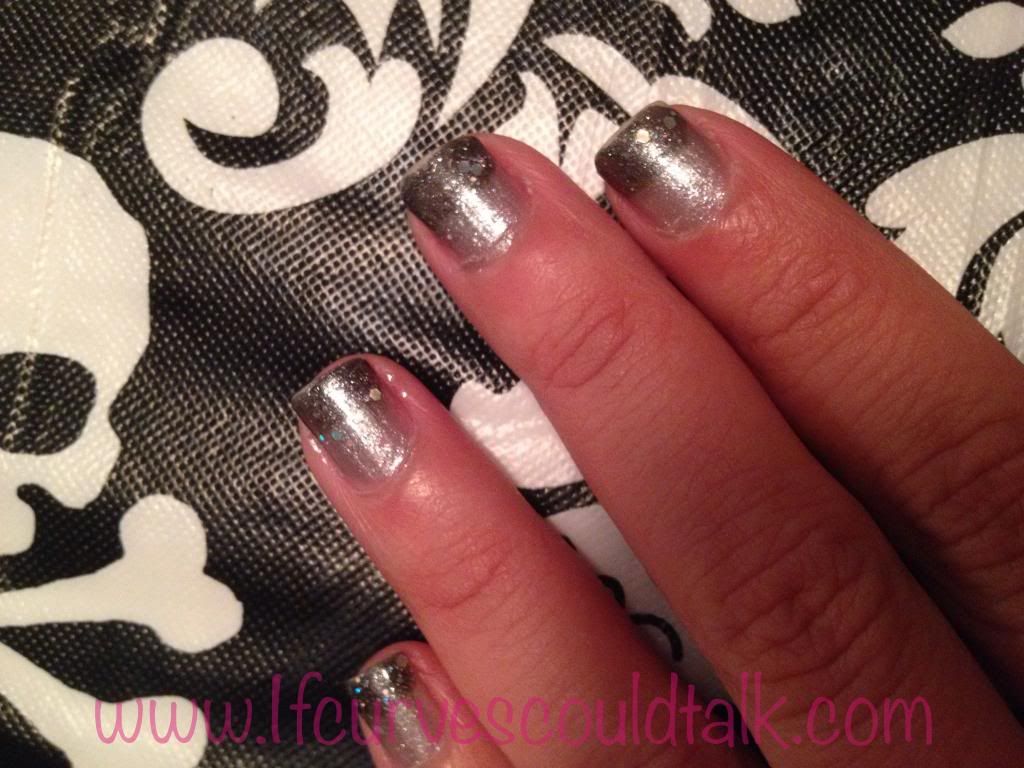 You NEED to put a clear coat over it or it will chip right away (the only negative qualm I had) Other than that-It gives you a classy, yet funky look! Perfect for a night out in the town!
WHERE: Any drugstore, including Walgreens ,that sells Kiss Products
PRICE: $6.99