I just had to buy this when I saw it on the Clearance shelf at CVS! This little pie maker is THEE CUTEST! and you just don't have to make pie with it! In fact today I am bringing you a recipe for small won-ton mini taco salads!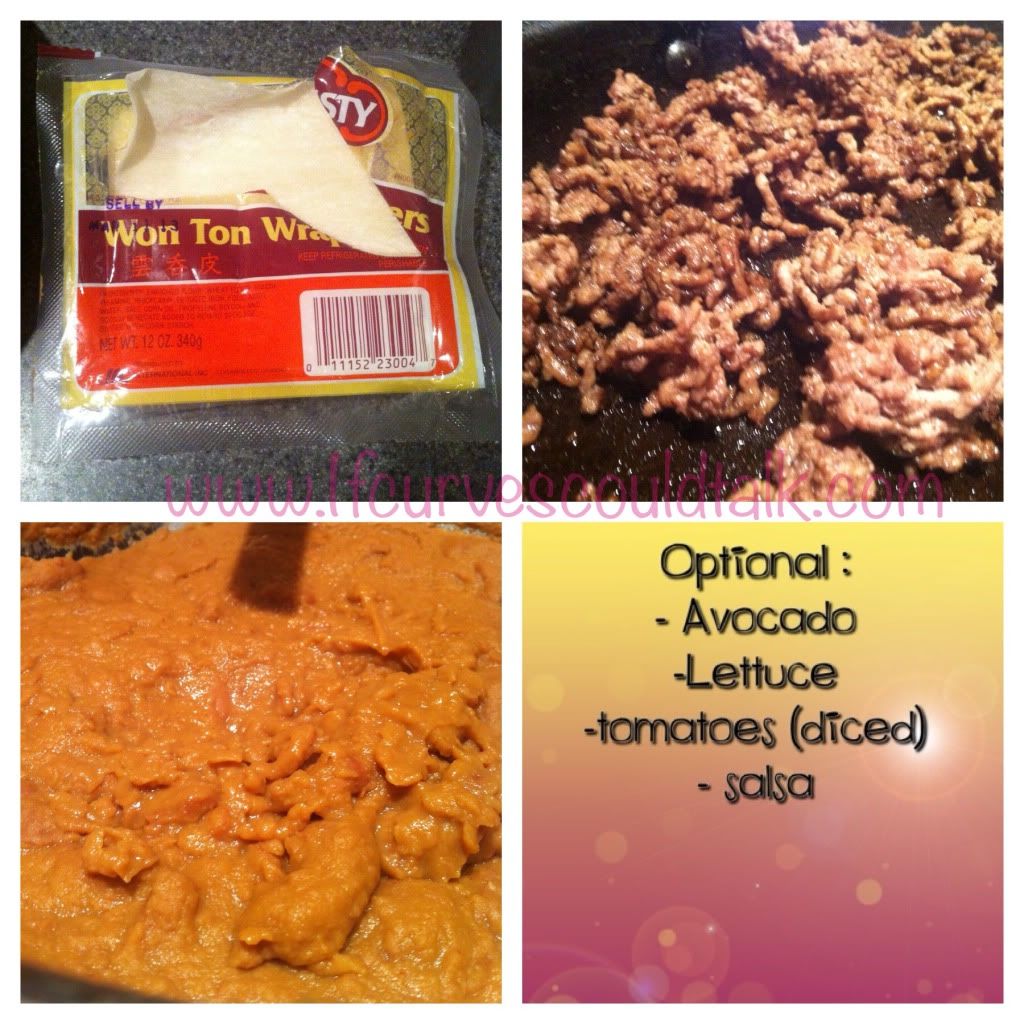 -Won Ton Wrappers (sold in the Asian aisle of your local grocery store)
-Ground beef
-Refried beans
-And of course any extras you want. I used avocado, lettuce, tomato, and salsa
-Start cooking the ground beef and refried beans in separate pans.
-Start chopping any extras you may want (i.e: lettuce , tomatoes, avocado, etc)
I understand that not EVERY one is gonna have a pie maker, but kitchen stores sell something similar.
with the Keebler pie maker, you simply place the Won Ton in as done so:
Once baked, you get this! :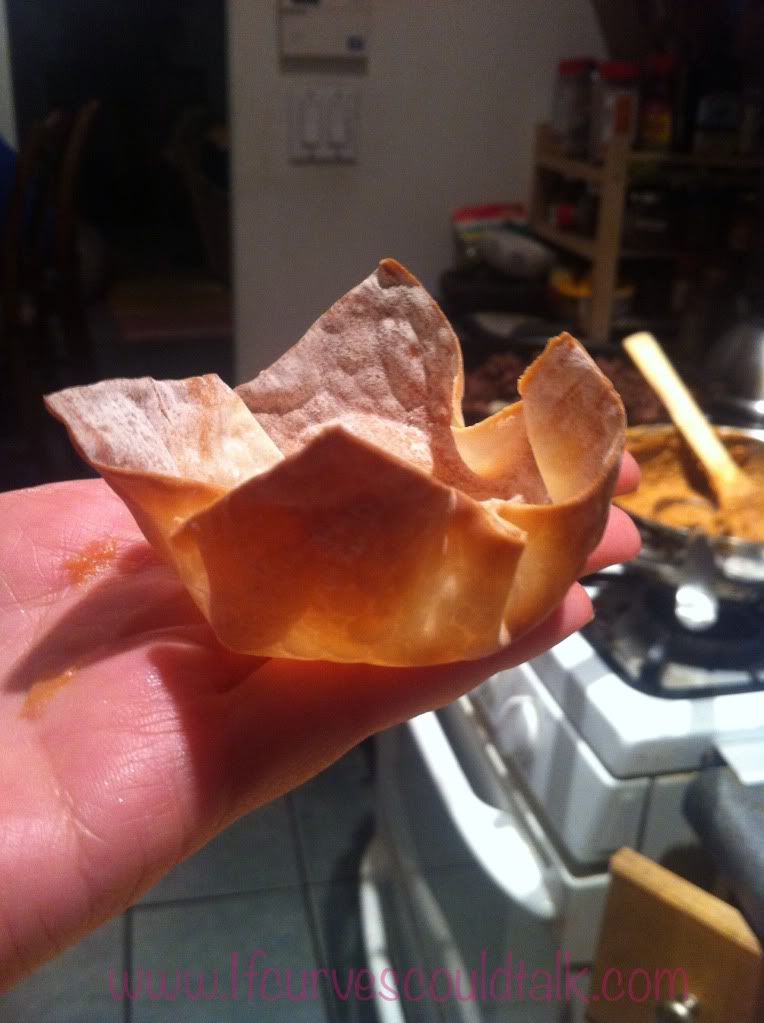 Fill the won ton shell with the refried beans, then meat, then add your extras.
I had 5 and in Weight Watcher Points came out to 10pp for EVERYTHING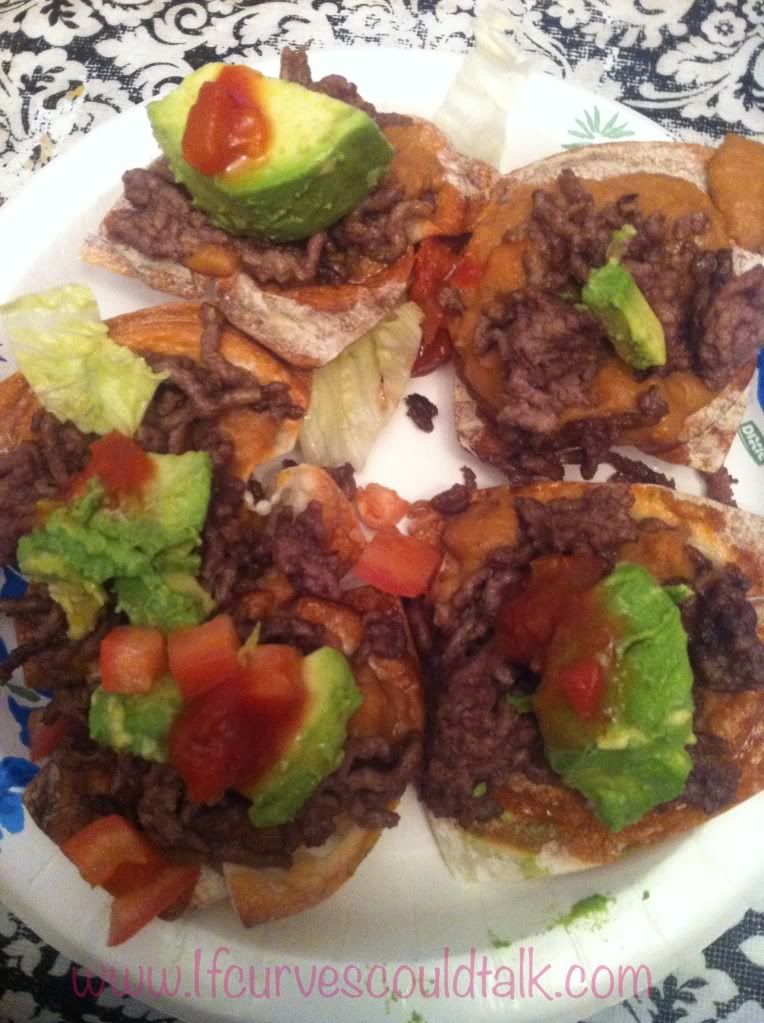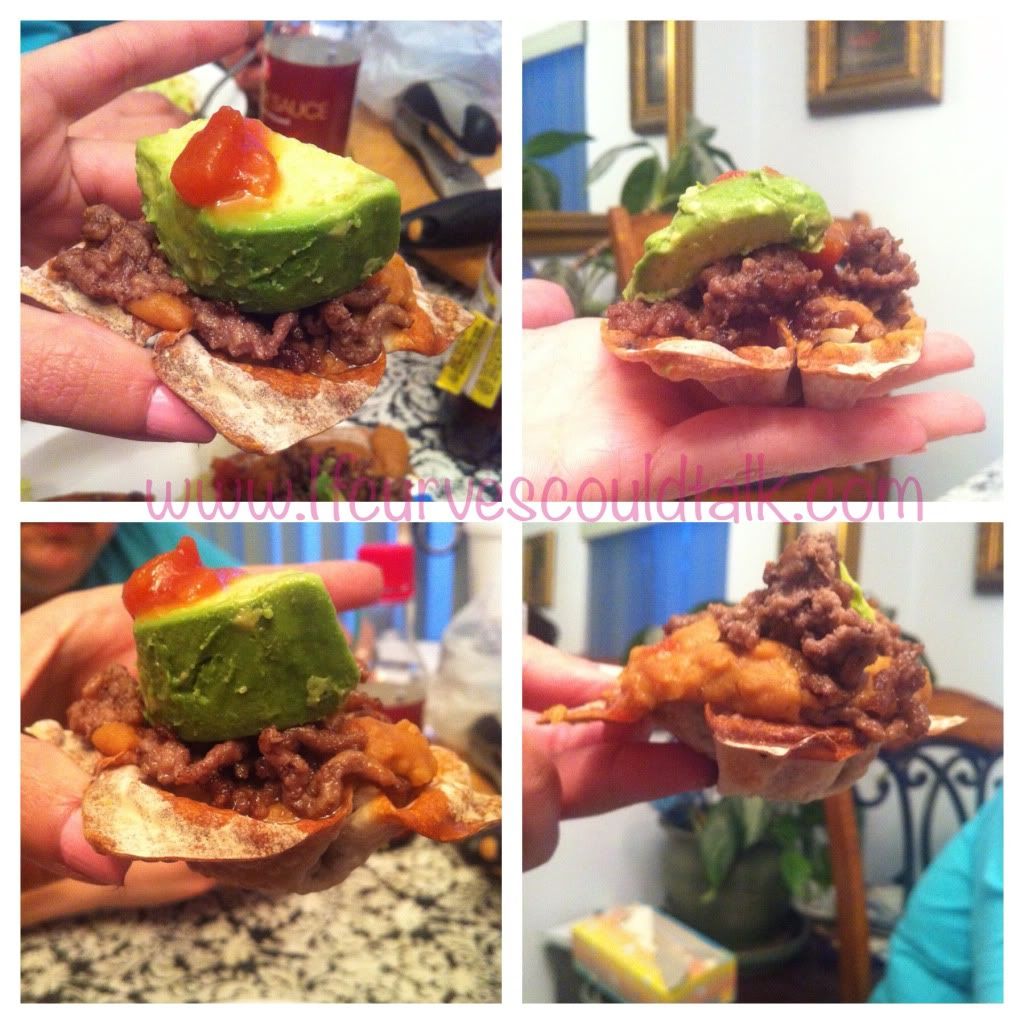 Maybe you can switch it up! But the Won Ton Wrappers where so low in calories, LESS than a TORTILLA! and it was something different!
We all LOVE different when it comes to switching up our foods right?