Guess what ladies and gentlemen! For every setback I have there's an even bigger come back! I LOST 1.2 pounds -SCORE!!!!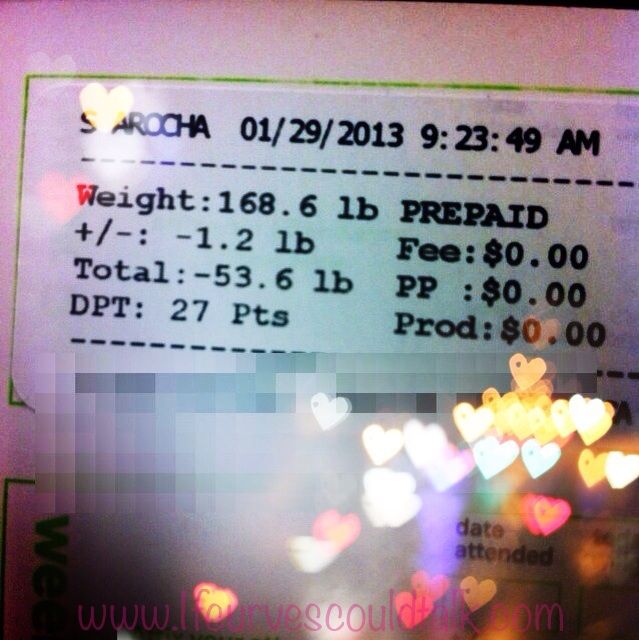 My high of the week honestly was NOT REALLY having a cheat day. Yes I went OVER my points Saturday night and ENJOYED every minute of it, but I was my friend Claudia and I think we could have done some SERIOUS damage! But we shared appetizers and desert, but not our lovely Coronaritas! So all in all...I got some much needed girl time with a favorite of mine and did pretty good!
The last two weeks was STRESSFUL nonetheless however, I think I was being way too emo for my own good and starting to doubt myself and what an amazing woman I am. So I guess my low of the week, was INSECURITY. WAH WAH WAH! It happens to the best of us!
I learned that I have to RIDE THINGS OUT! I really don't know whats gonna happen in the future. I have to live in the moment because if I start thinking about the future, I panic. I get really nervous and start psyching myself out.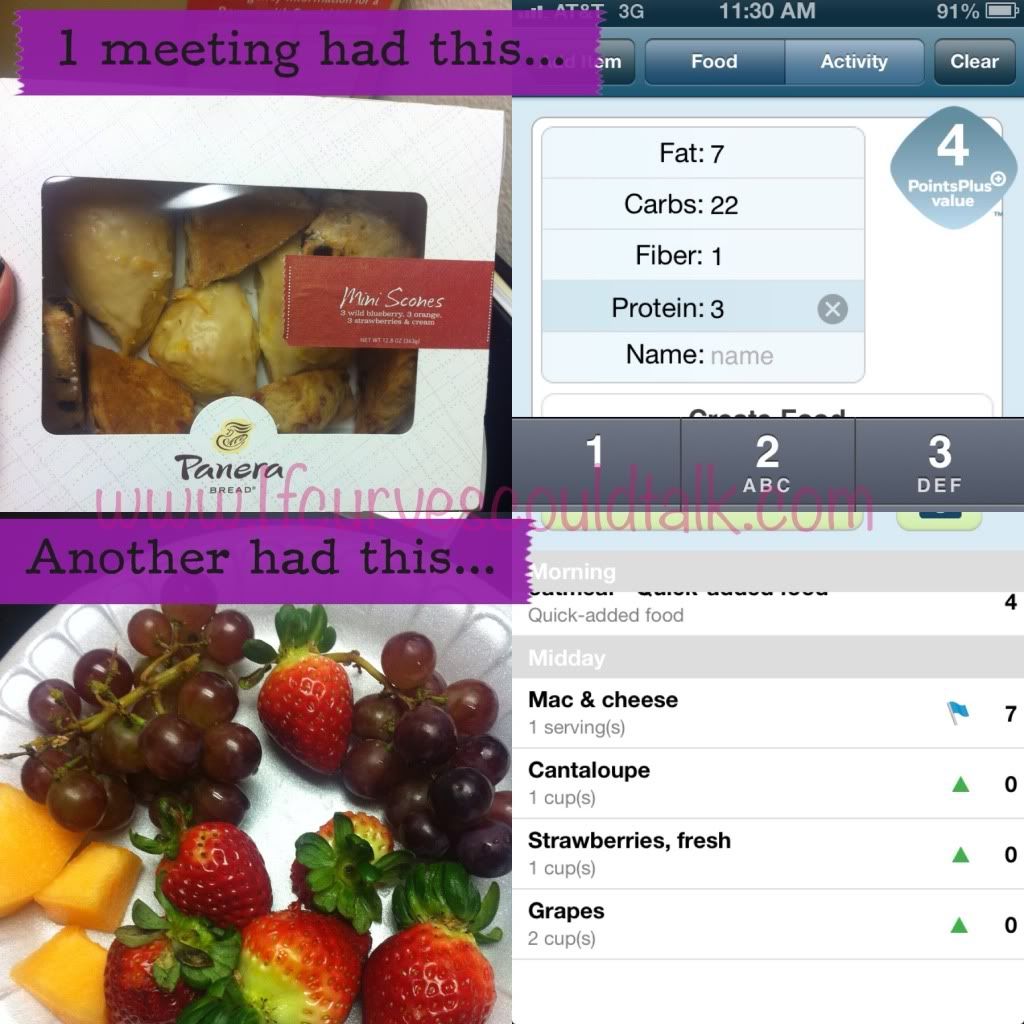 Ahhh TEMPTATION! This week at work there was 3 meetings going on...remember calorie wise and points plus wise....FRUIT will and IS the better option. If none of those meetings or places have fruit, remember...PORTION CONTROL!