I gained ounces and in all honesty, I was surprised it wasn't more. I had a GREAT time in San Diego and really didn't care to count points, however I did WATCH what I ate...if that makes any sense.
By the way, I'm still at a 55 pound loss! Yay!
My high of the week came when I really did decide to watch what I ate but not count points, I'm telling you, It could have been worse, but I am proud I stayed active, did TONS of walking and watched my points.
I didn't have a low. I really needed San Diego to go and think. Sort things out in my head. If an 8 ounce gain to you is low, then your crazy! Plus I'm PMSing...gah! lol. But yeah, no lows!
I learned that sometimes you have to step outside and see the bigger picture. You need to reevaluate, rejuvenate and renovate yourself time to time in order to stay sane.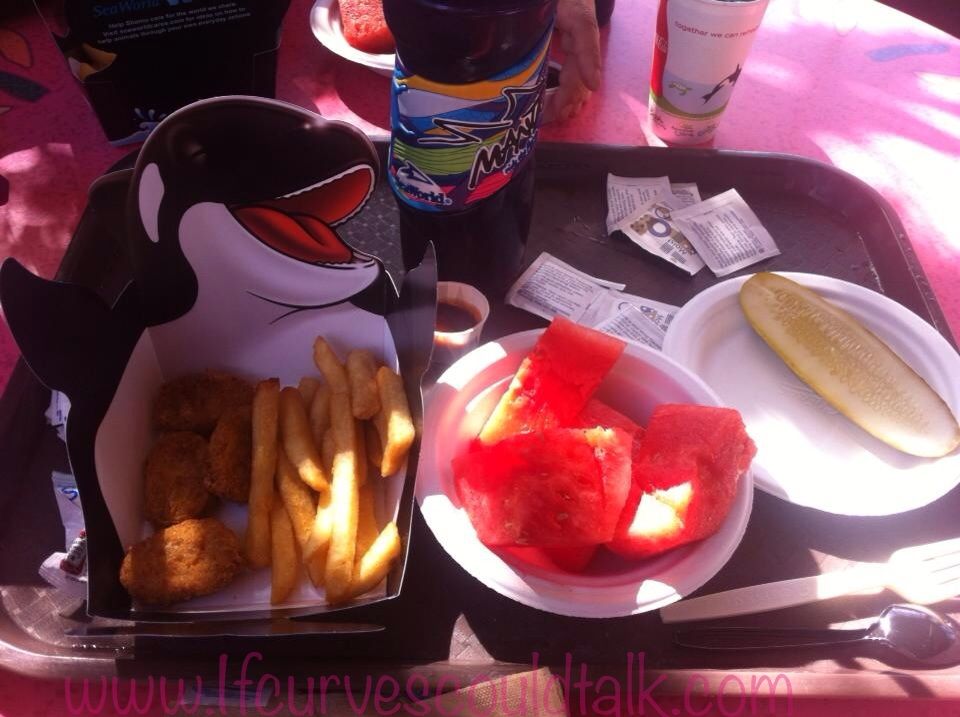 Theme park? Watching your calories or counting points? NEVER fear! KIDS MEALS! Smaller portions and Theme parks usually have healthy sides. You CAN get a kids meal. All you have to do is ask, if the meal requires an age. Most of the time I explain I am on Weight Watchers and people are so understanding. I always order kids meals! PORTION CONTROL!
Remember: MODERATION NOT DEPRIVATION