Ahoy me mateys! Its mask Monday and I am back with another mask from Montagne Jeunesse & this time it's the Glacial Clay Spa Face Mask. You know how last time I got it Everywhere because I A) Didn't know it was a cloth mask and B) I was squeezing it out like it was a clay mask lol, well I perfected opening the packing this time! YAY! Shall we begin?
WHAT'S IT SUPPOSE TO DO?
According to the website and the back of this cute little package, "Give your skin the ride of its life and feel the natural rush of cooling Glacial Clay cleanse your pores to the core. Anti-oxidant rich Red Grape and Arctic Cloudberry juices from the glacial heights of Scandinavia work their magic to help maintain skins natural barrier."
INGREDIENTS
Arctic Cloudberry
BEFORE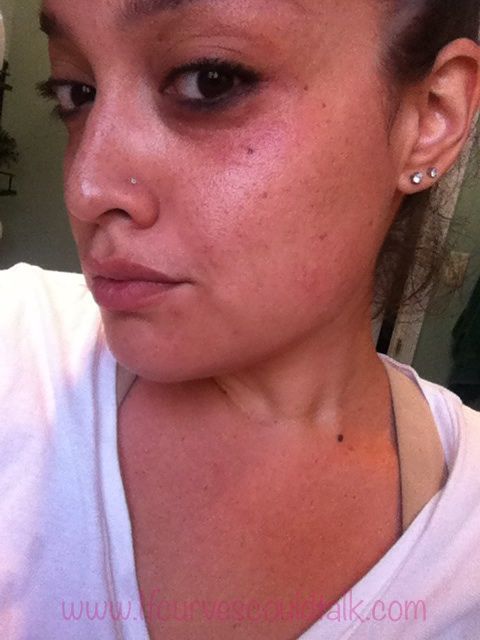 My skin looks TERRIBLE! In fact, It was so oily from the hot weather L.A has been having that I was just not feeling pretty at all because of my skin. Yuck! I knew it needed some TLC.
I wasn't surprised this time, now that I knew what I was getting into. Lol. It smelled wonderful and like the previous mask, was made out of cloth with a cut out for the eyes, nose and mouth. Kinda of "Silence of the Lam" like but much more appealing, lol.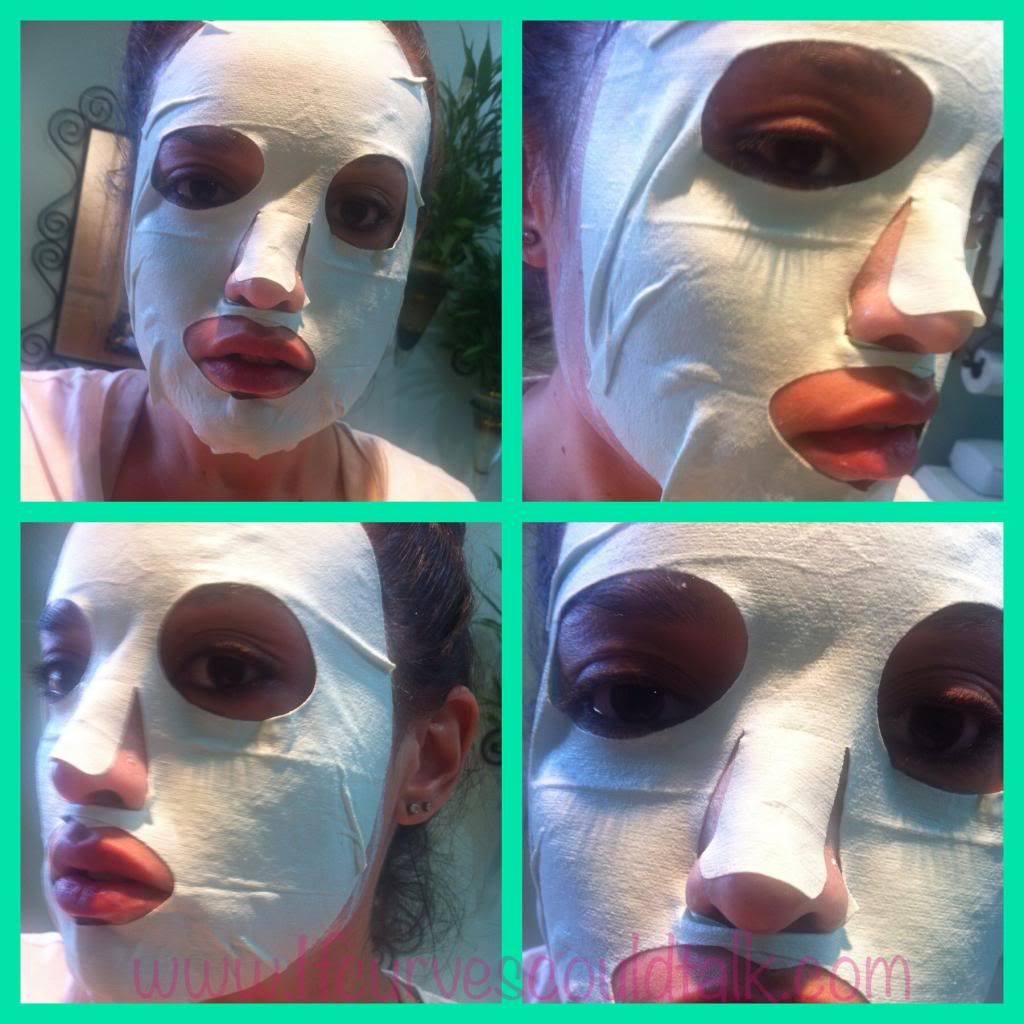 Without making a mess, it went on non-messy and actually COOLED my face once it was put on the skin. The weather was high 80's and I need that cool down. Felt so good going on my face that it was a breath of fresh air.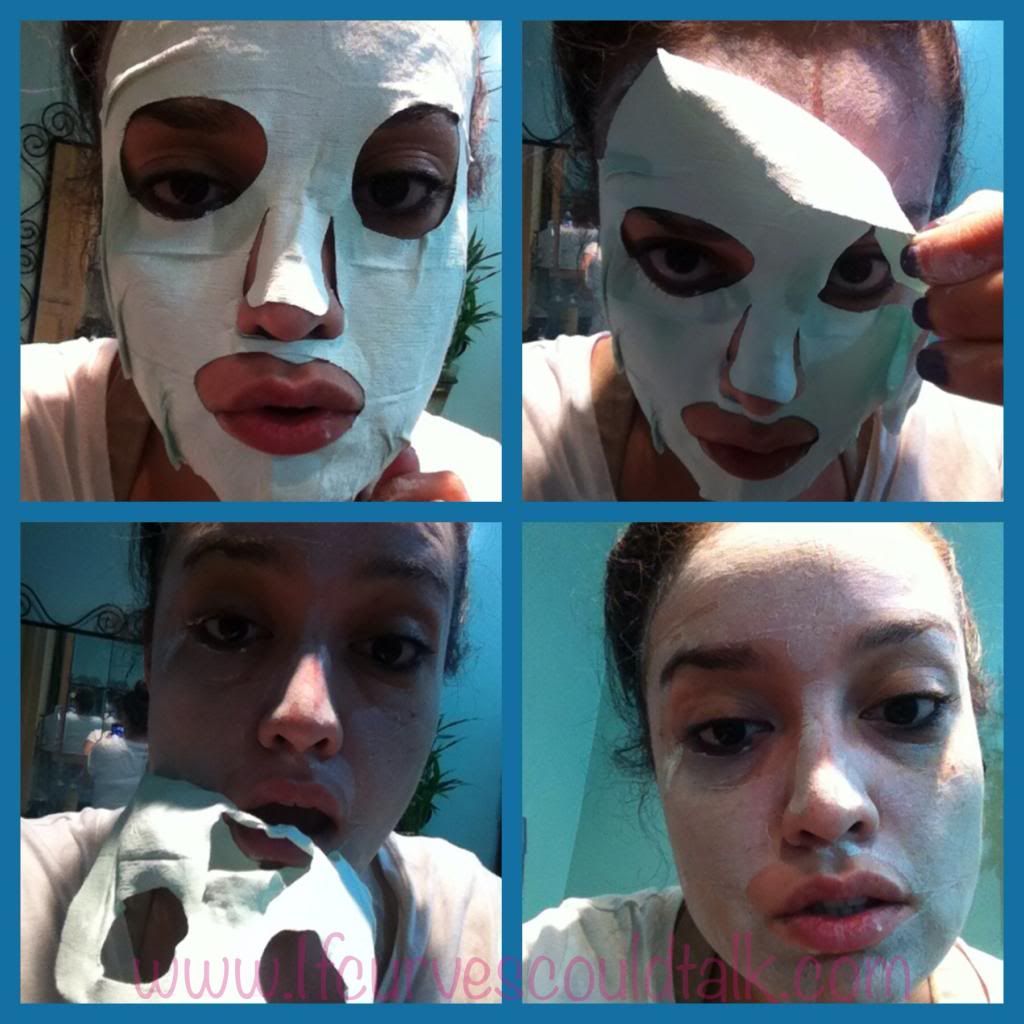 Last time I didn't let it harden, this time it hardened in 1 hour. Which, is not what the little cute packet said. It said 15-20 minutes, TI times it and it hardened past an hour. So you'll need to try these masks if you got an hour to lounge around and indulge in yourself. Other than that, it came off easy and didn't hurt at all.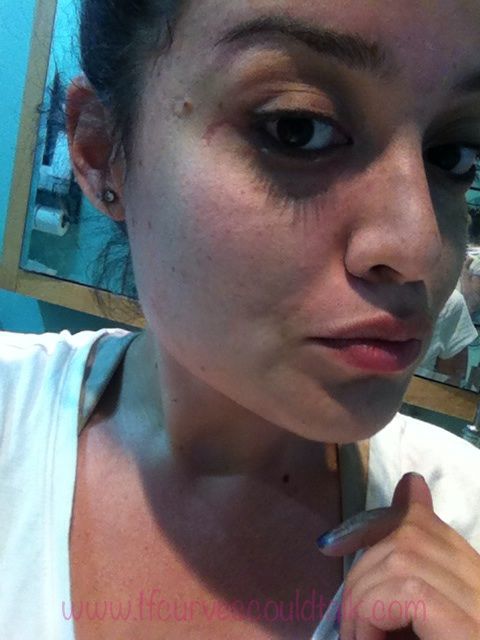 My face felt so clean and pores whispered "Thank you!" My face felt so wonderfully new and refreshed! It did as it said it would and my pores and face were thankful, lol.
4.5 out 5 stars
The drying time wasn't as it said and that could be a problem if you don't have a whole hour to spend on "YOU TIME." But totally perfect for the times youa re lounging around doing nothing and just want to pamper yourself!