Cupcake Ingredients:
1 pkg. Pillsbury Funfetti Cake Mix (You're using JUST the powder)
1 (12 ounce) can of Diet 7Up (Sierra Mist/Sprite)
Frosting Ingredients:
1 (8 ounce) container Fat Free Cool Whip
1 (1.5 ounce) pkg. Fat Free Vanilla Jello Instant Pudding (You're JUST using the powder)
Preheat the oven to 350 and line the cupcake tray with cupcake liners. You should be able to line 24.
In a large bowl mix the Funfetti Cake Mix & Diet 7UP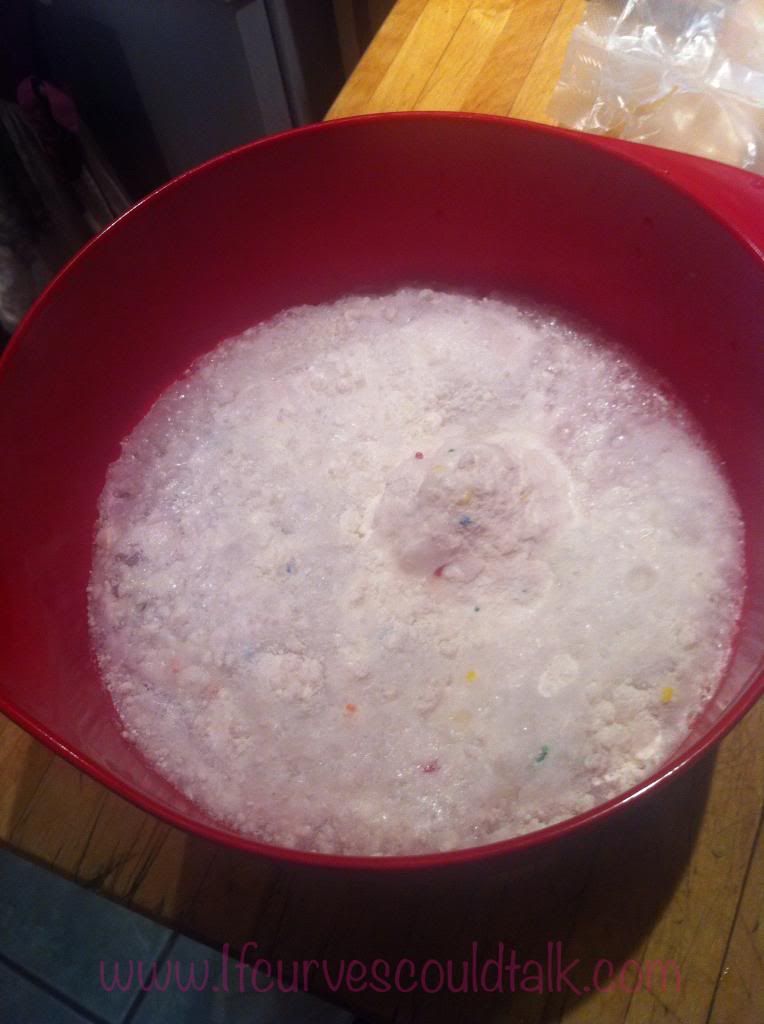 Mix until the batter is smooth and has no clumps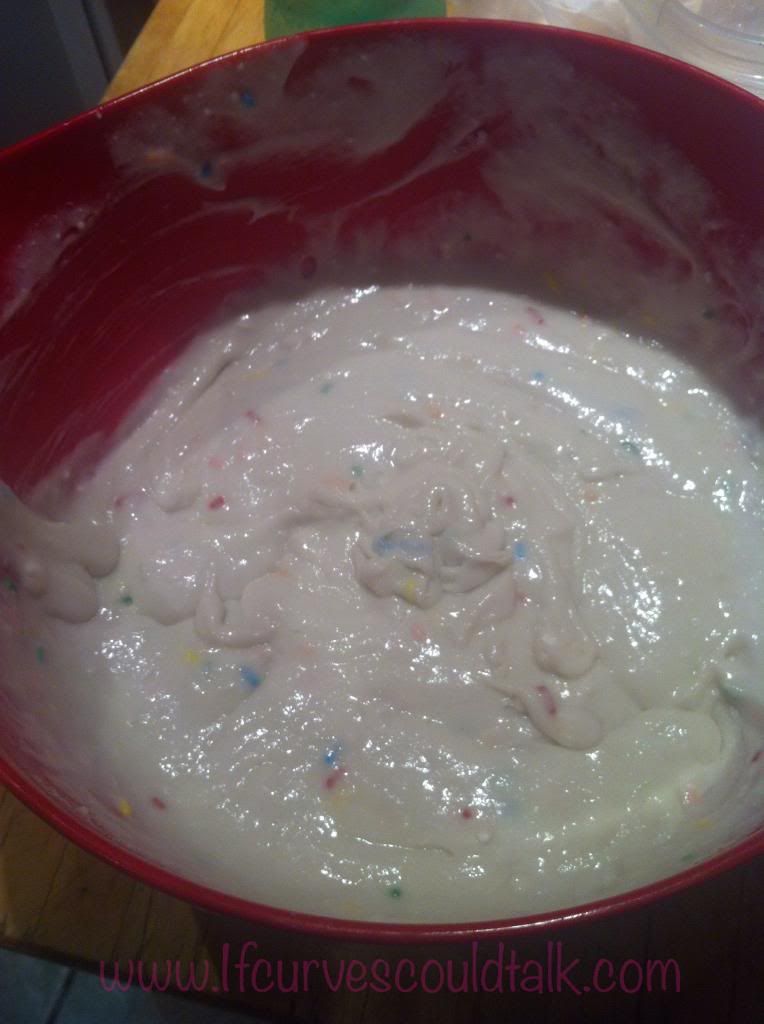 I used a little less than 1/4 of a cup to fill each cupcake liner, on some a full 1/4. If I would have used a full 1/4, it wouldnt have made 24 cupcakes.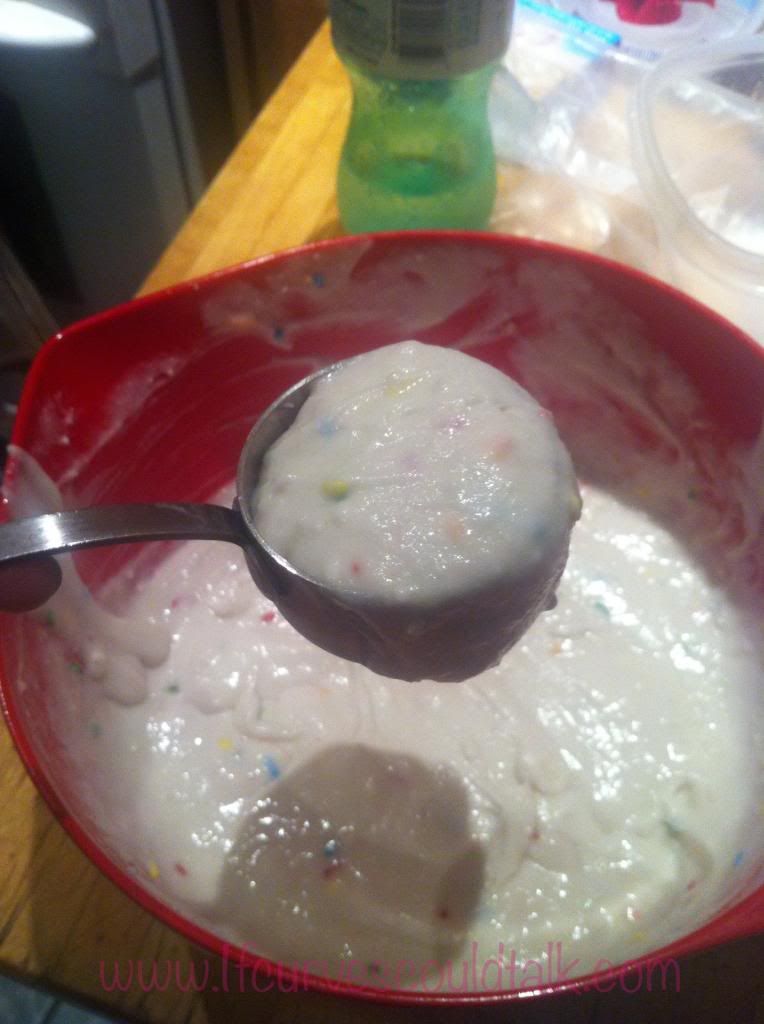 So you should have filled your tray by now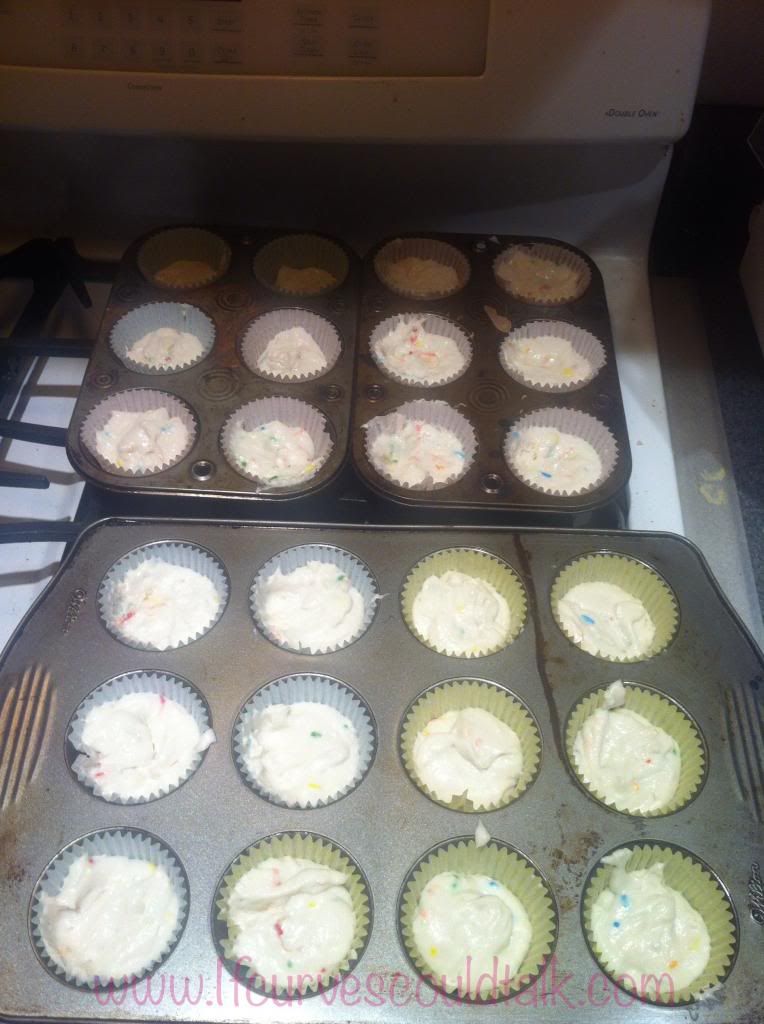 Place in pre-heated oven for 20 minutes and once they are done, let them cool before you frost them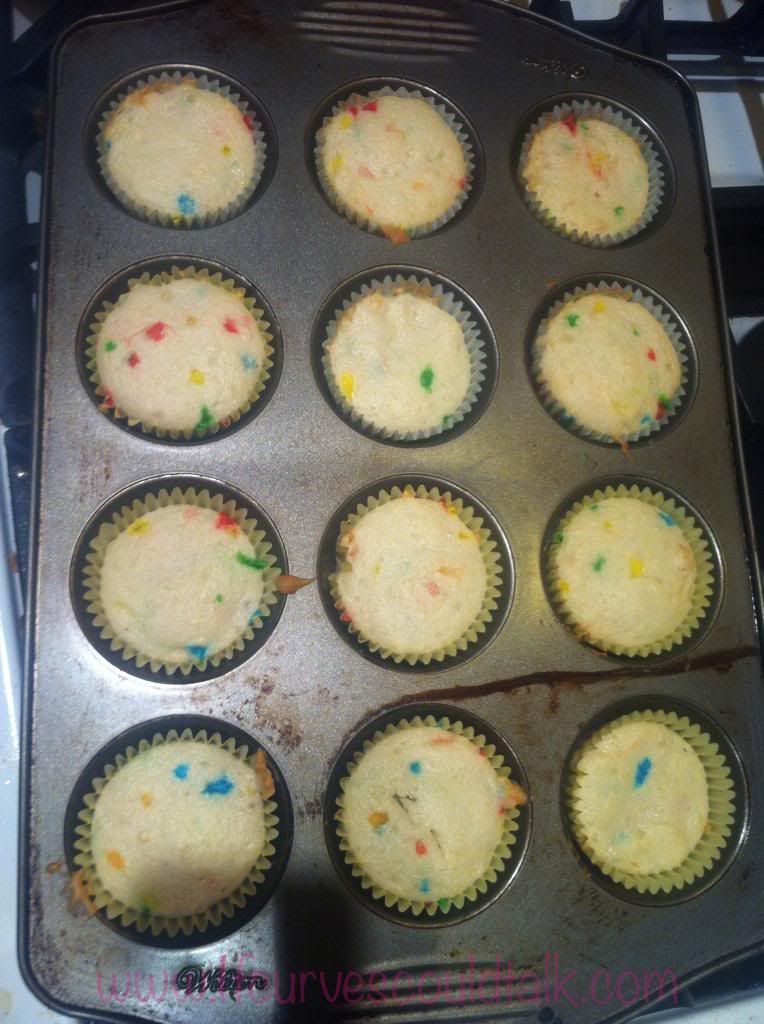 To make the frosting, you will mix the cool whip and pudding powder in a large mixing bowl.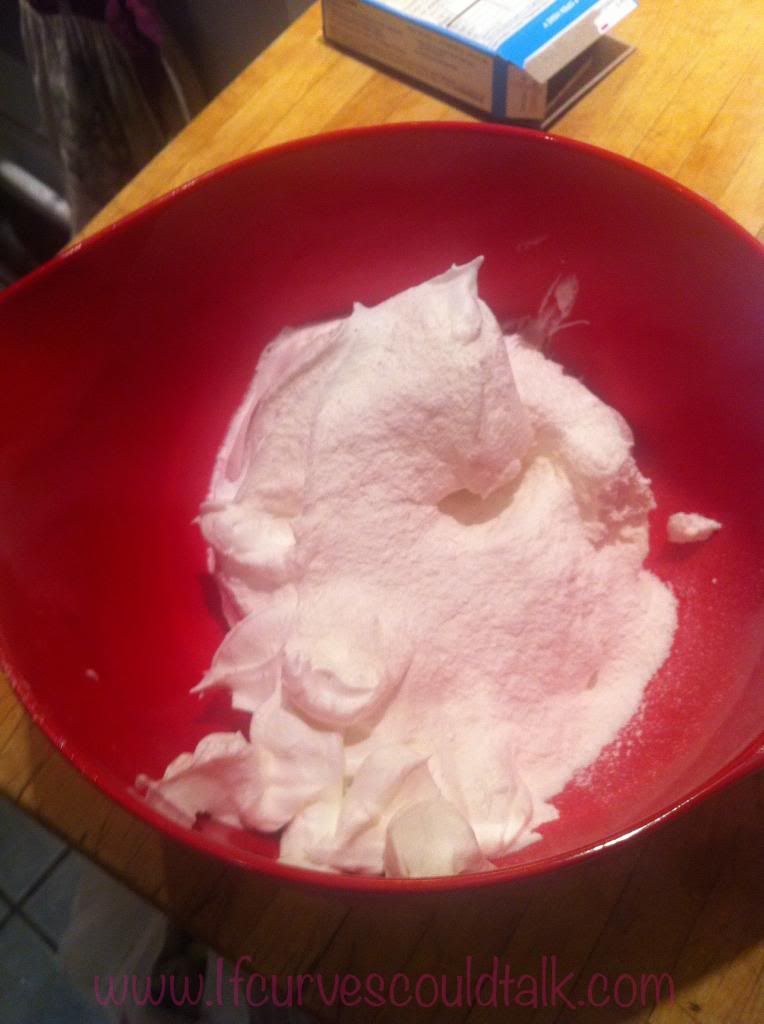 Mix until it is smooth, when mixing you can mix by hand or electric whisk, up to you!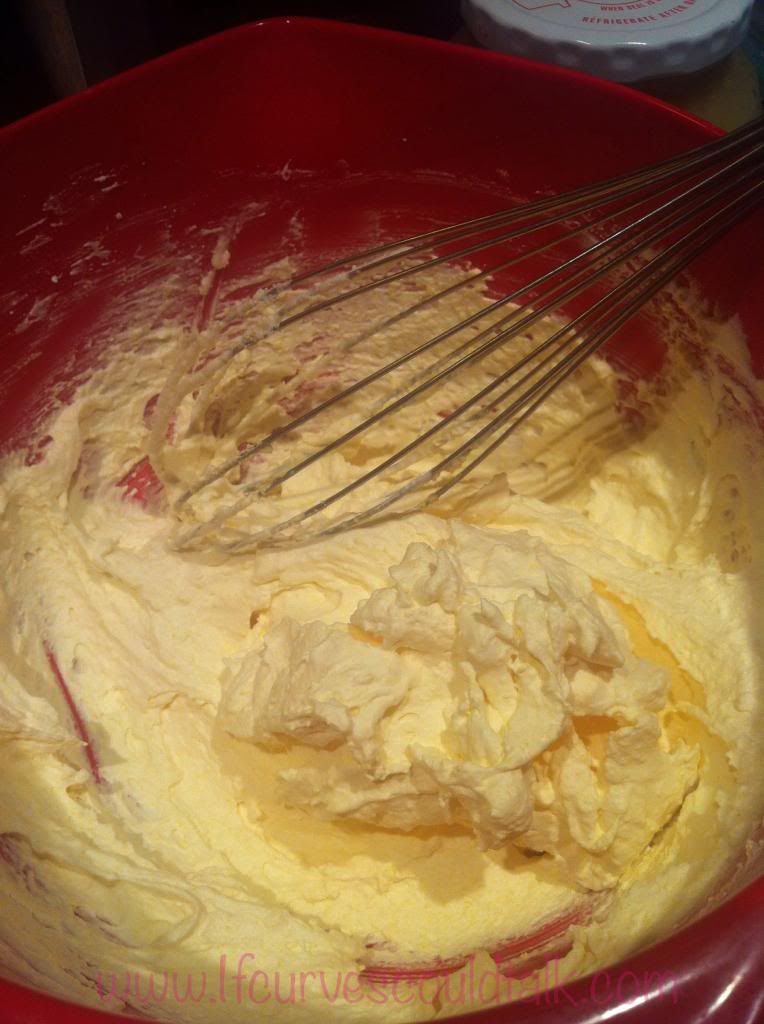 I sprinkled some sprinles on my cupcakes...you dont have to, but I thought they looked more cute with sprinkles.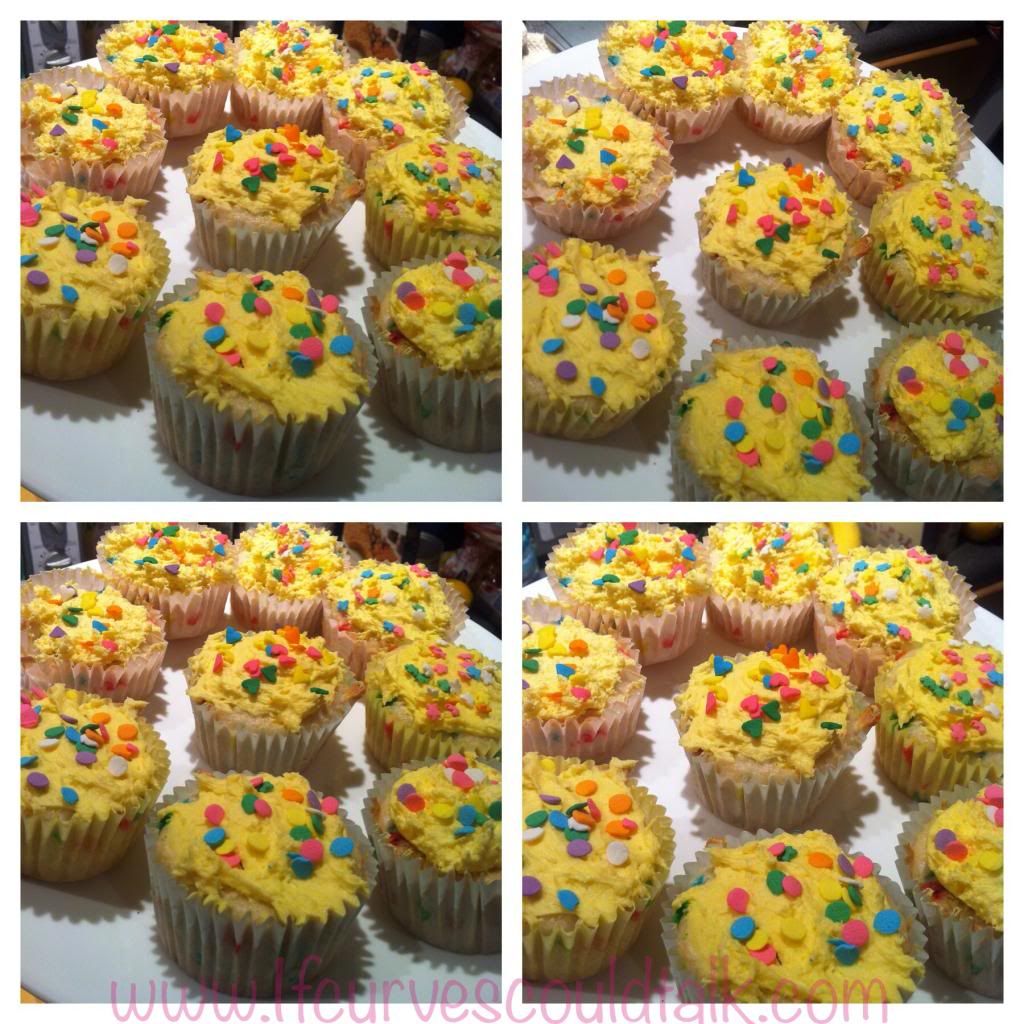 Per 1 cupcake serving (when 24 are baked):
110 calories per frosted cupcake, 2 Weight Watchers Points Plus