It's that time of year-where pumpkin fills the air! And boy do I have a treat for you! Pumpkin Spice Muffins!
-1 box of Spice Cake Mix
- 15 oz of Pumpkin
- 1/2 cup of water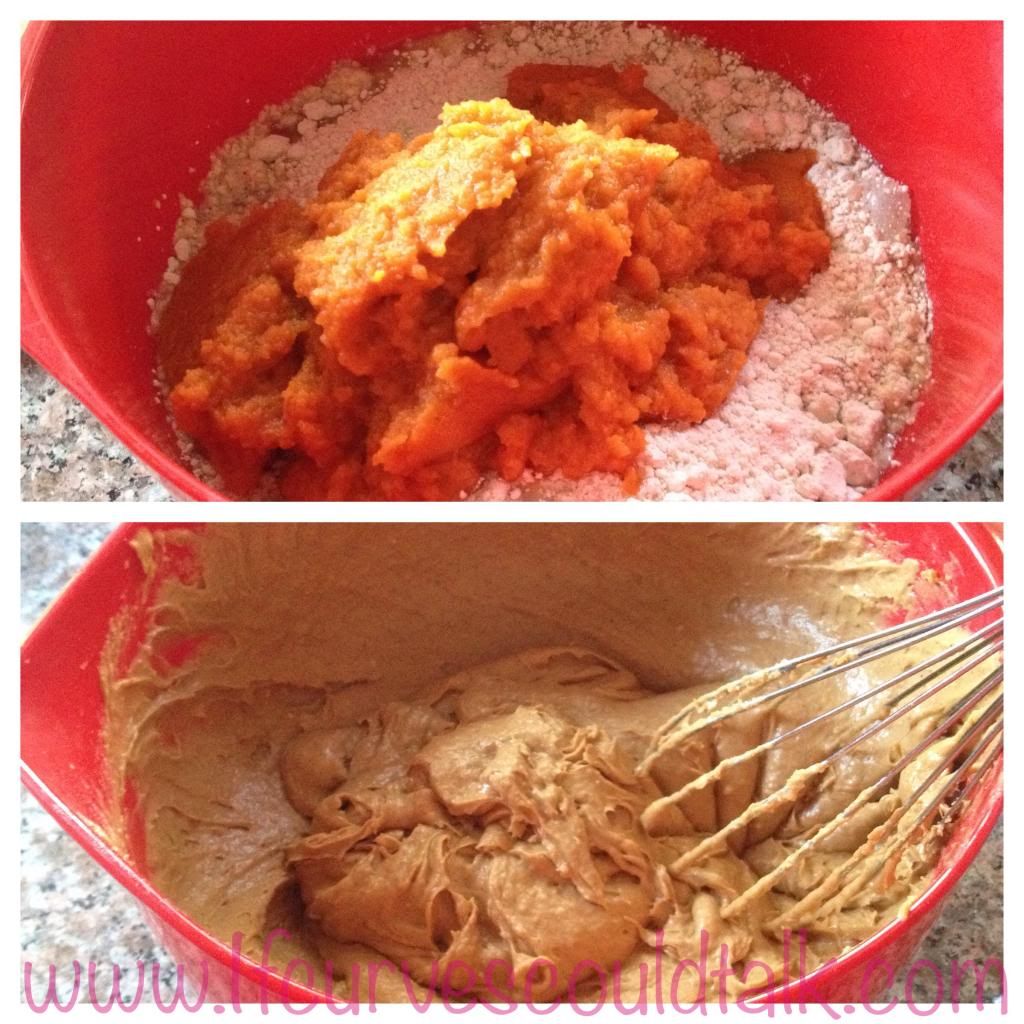 ALL TOGETHER mix the cake mix, pumpkin &water. Yes ladies and gents, this is all you need. Three simple ingredients. You can add in other stuff, however, it becomes more in Points Plus Value and Calories. These are suppose to be GUILT-FREE lol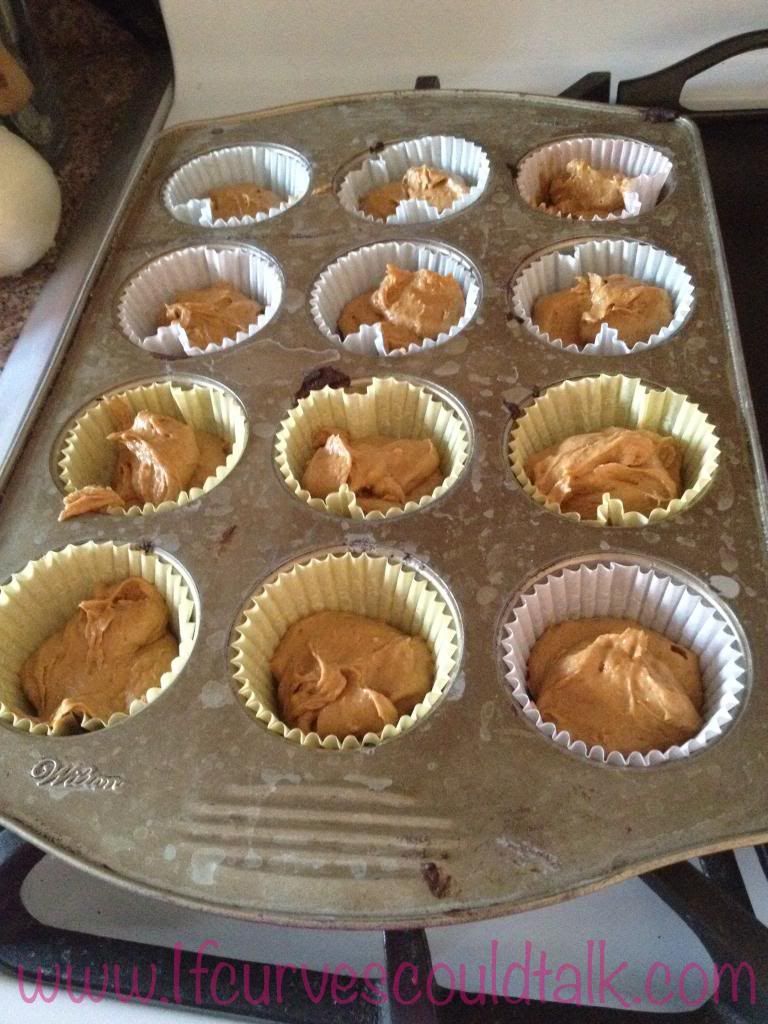 This makes 24 muffins. The recipe I am providing is the ppv for 24 muffins too. The more muffins, the less calories/ppv. The less muffins the more calories/ppv.
Bake at 350 FOR 15-20 Minutes. I stuck a tooth pick in one to test of they are ready. If the toothpick comes out clean= READY! If it still has batter on it=NOT READY.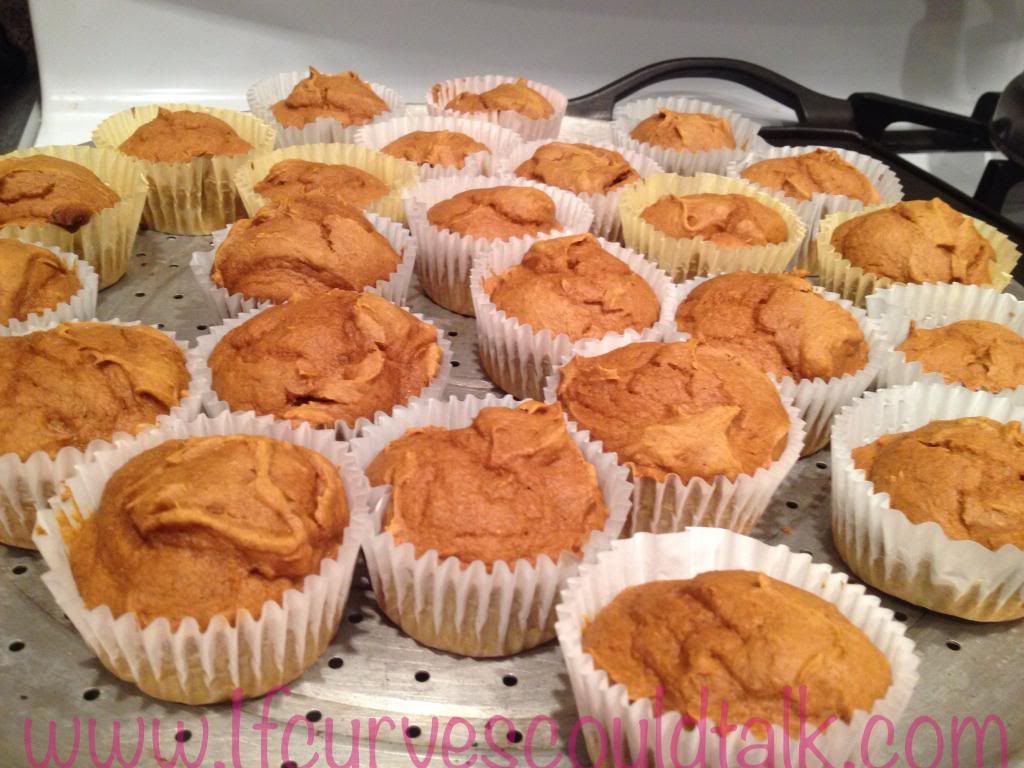 2PP PER MUFFIN
Less than 80 calories for you calorie folks