HAPPY NEW YEAR!!! So I am starting this part of my weight-loss journey with a new mindset and a new body. Everyone keeps talking about "NEW ME" Truth is I dont want a "NEW" me, I am pretty awesome the way I am, the only thing I can do is better the way I am now and just keep trucking on this journey!
I gained 4 ounces from the LAST TIME I weighed in, truth is, I was okay with that! I will get out of the 0's because this time around, I have the tools to get me to my goal weight.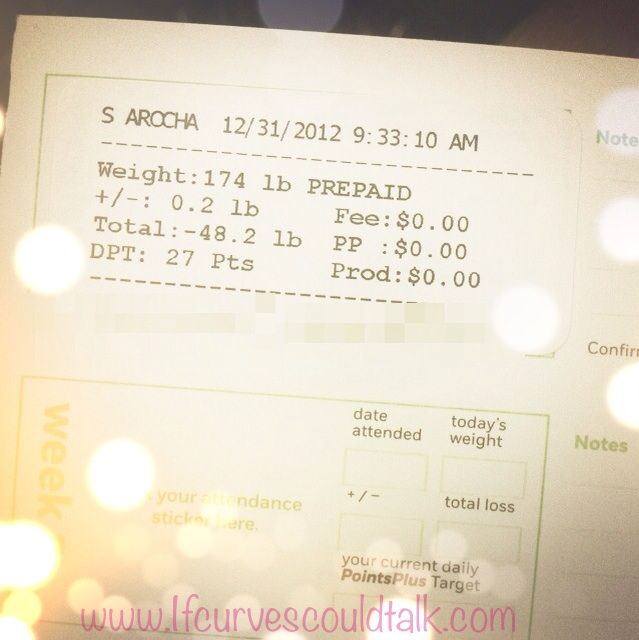 I have learned so much about my weight this past year. I still styruggled with adjusting to a new body and often times battled it out with my mind. I will ALWAYS have THOSE days but now I know myself well enough to say, "It's just a day, not your whole life!" I also learned this year that skin ny people have the SAME issues! They too feel bloated, etc. Its HUMAN NATURE!
The other day I was asked about dating and we were discussing about the affects it has on our weightloss journey. Yes we tend to go out more and enjoy oursleves, so we eat that cheesecake, and so on, but it had me thinking. I need a man who wants to go workout with me and enjoys working out with his girlfriend. Even if it means walking into the gym, kissing each other and saying, "Okay baby, Ill meet you back here in an hour" Him go do his thing and me do mine. Or wants to go hike with me and have a cute little picnic once we reach the top. I just need him to want to stay healthy. If that makes any sense.
So I am back! I know I skipped my high's and low's but I do have:
I found these at Fresh n' Easy for 98 cents! They are AMAZING if your looking for a healthy breakfast that fills you up and taste yummy! As part of the "Spaces" and "Routines" of Weight Watcher's 360 I put as one of my routines was to east breakfast EVERY morning. Even if I dont want to. I never was a breakfast person to be honest, unless it involved thick pancakes and tons of syrup! Now I am LOVING these little oatmeal cups! I also add apples in it! So good and thickens it! Try it!