I'm back! I know some of you emailed me and left comments what happened to my weekly weigh ins...I will tell you, laziness and life! I was so ashamed of my eating habits and how much I thought I had gained that I skipped weigh in. Well I am back! So take that past two weeks! Even though I gained, it wasn't as much as I thought I gained. 1,.8 ISN'T bad for two weeks.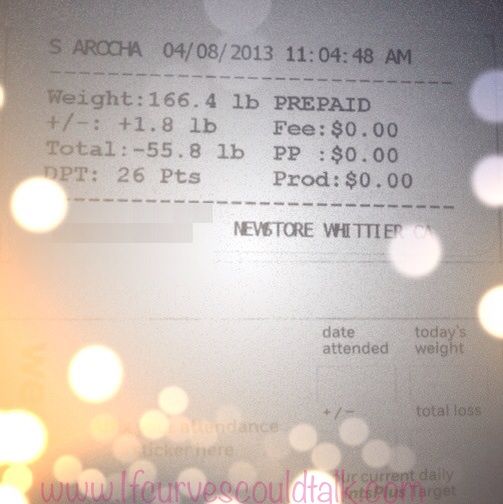 My high of the week was not eating as bad as I thought I did. Even though I didn't track, I clearly made SOME wise choices. That 1.8 could have been a BIGGER number and I am glad it wasn't.
My heart hurt so bad I ate a lot! Wah wah wah! I'm an emotional eater! Sue me!
I learned that I deserve to be happy. Despite everything going on, I deserve happiness too!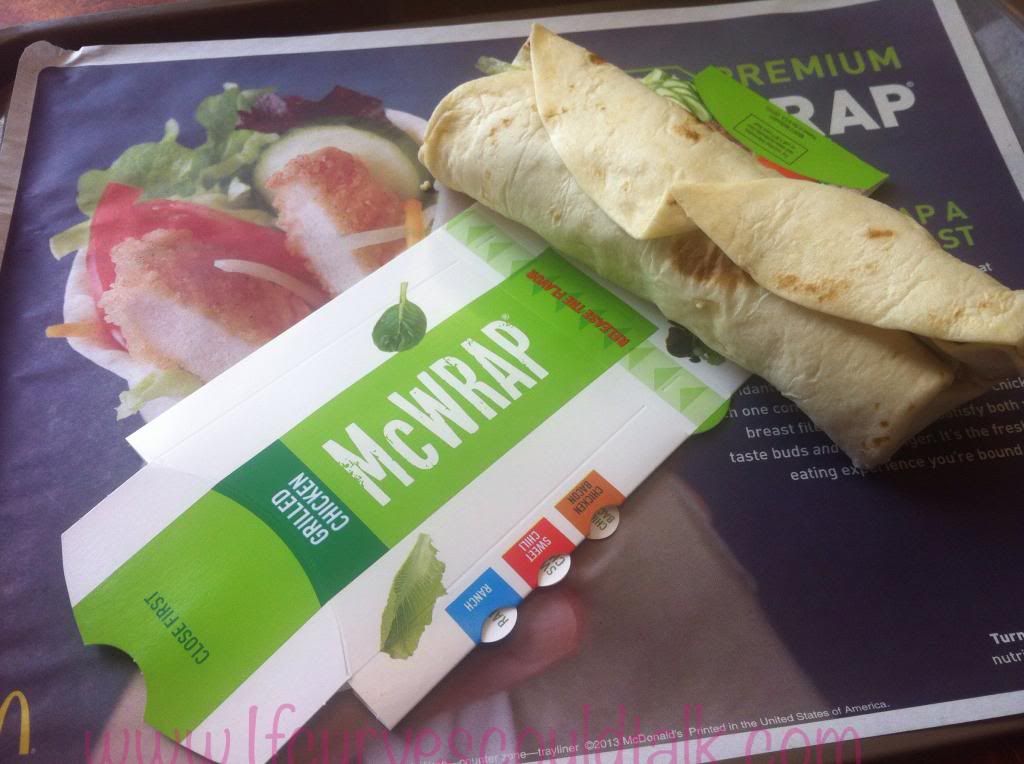 These McDonald Wraps with GRILLED chicken, are AMAZING! So I am gonna list them in Weight Watcher points and Calories Premium McWrap Chicken & Bacon (Grilled) because that is THE ONLY one I tried!
Point Plus/ Calories as is: 11pp/ 440 Cal.

Point Plus/ Calories with out Sauce but with cheese: 11pp/430 cal
Point Plus/ Calories without cheese but with sauce: 10pp/ 390 cal
Point Plus/ Calories without sauce or cheese: 9pp /370 cal.