I gained. Its not the end of the world and after my date, the following Saturday was my Auntie and Uncle's 50th wedding anniversary in which I ate gooood! So it was expected..actually more! The cake was DELICIOUS!!!! HAHAHAHA!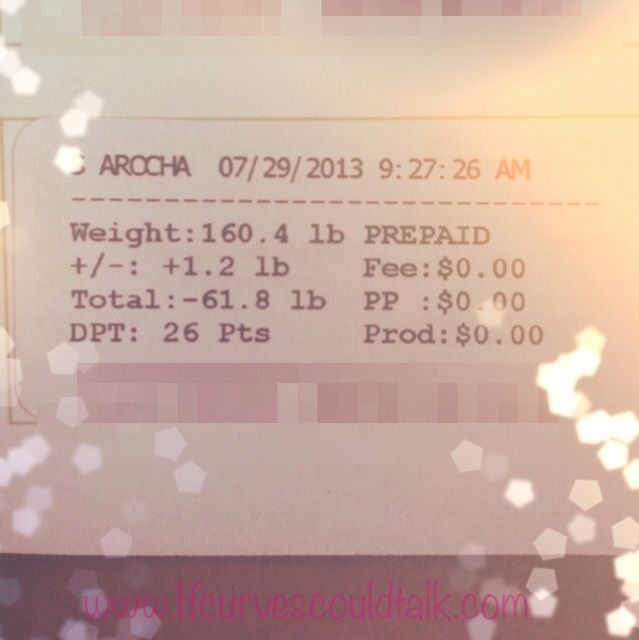 HIGH OF THE WEEK
My high of the week came when I tracked...for the MOST part. Yet again, lol! Weekends always get me! lol
LOW OF THE WEEK
I

did go over and made it NEGATIVE. It was date night Friday and as I said a family function on Saturday. It happens!
WHAT I LEARNED
I learned that I have to take the gain with the loss. Its life! You win some, you lose some! I didn't gain 103 pounds back that's for sure!! lol.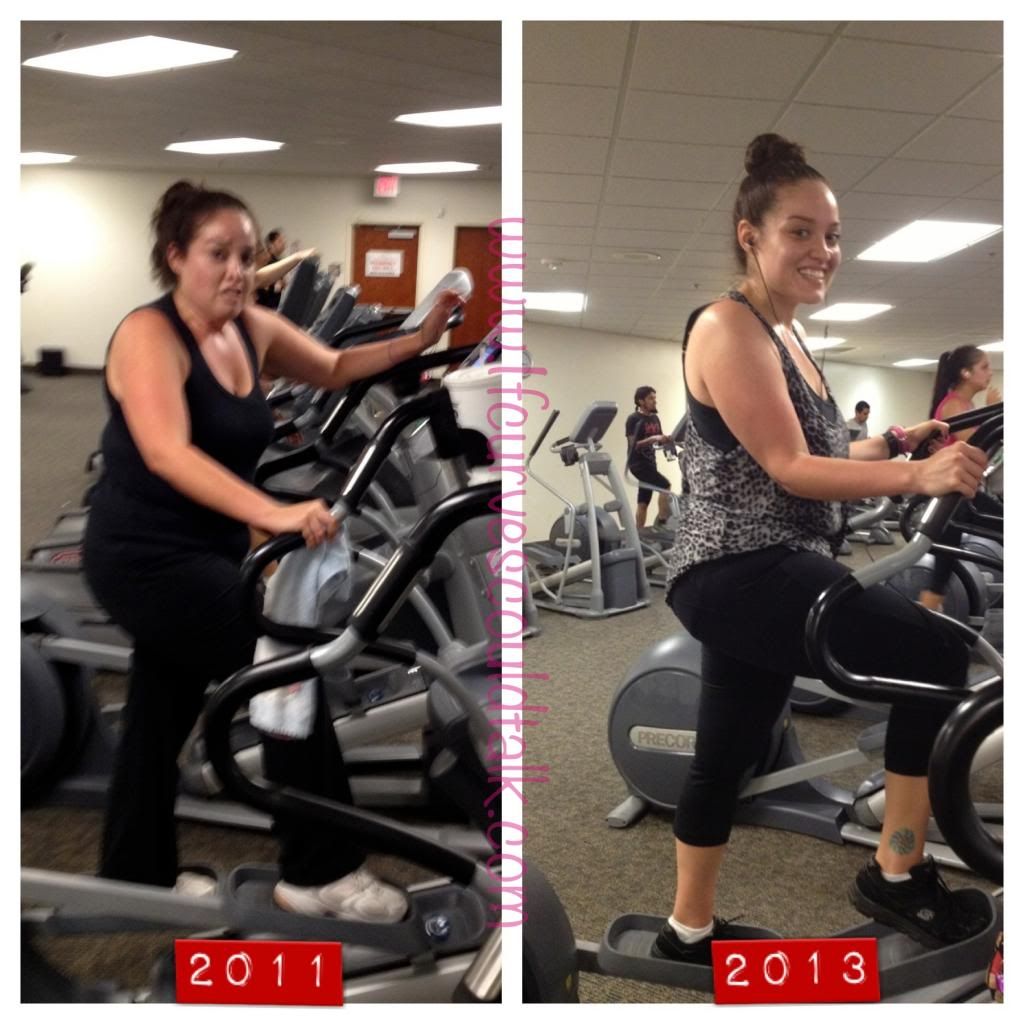 This is
an old pic of me when I FIRST started working out. I HATED IT, my facial expression says it all. I couldn't last on the crossramp for more than 5 minutes, today my butt is on there doing 6 miles! I didn't start my weight loss journey by working out. I focused on the food. You can tell it wasn't until my second time around on weight watchers I started moving A LITTLE. So if your scared to workout, GO SLOW!! 10 minute walks, something YOU ENJOY! I used to hate sweating but now, I call it my sexy glow. If I can BUILD my way up from 100 calories to 1000 plus calories in 2 years- SO CAN YOU! Keep moving & you'll see results! Baby steps will add up to a bigger picture. I promise!