I am back in the game! Again...lol. Lost 2.4 pounds! I blame last week to Mother Nature (my period). Yes, I do! LOL! I was really surprised this weigh-in. I honestly thought I was going to lose ounces.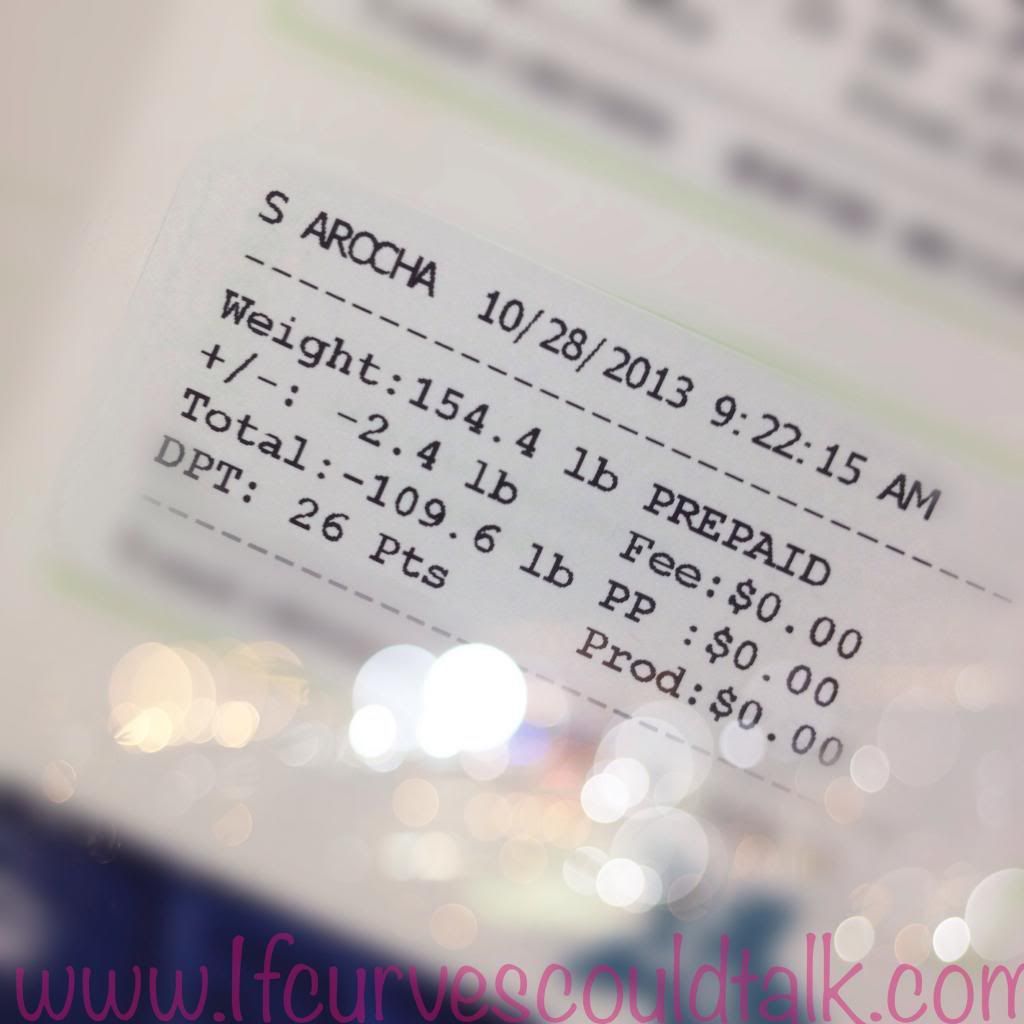 HIGH OF THE WEEK
My high of the week came when I worked out like no other! I did cheat but I guess with all the working out I did, I did pretty awesome!
LOW OF THE WEEK
I did go over my points...wah wah wah! Looks like It didn't harm me.
WHAT I LEARNED
Be accountable! You bite it, You write it!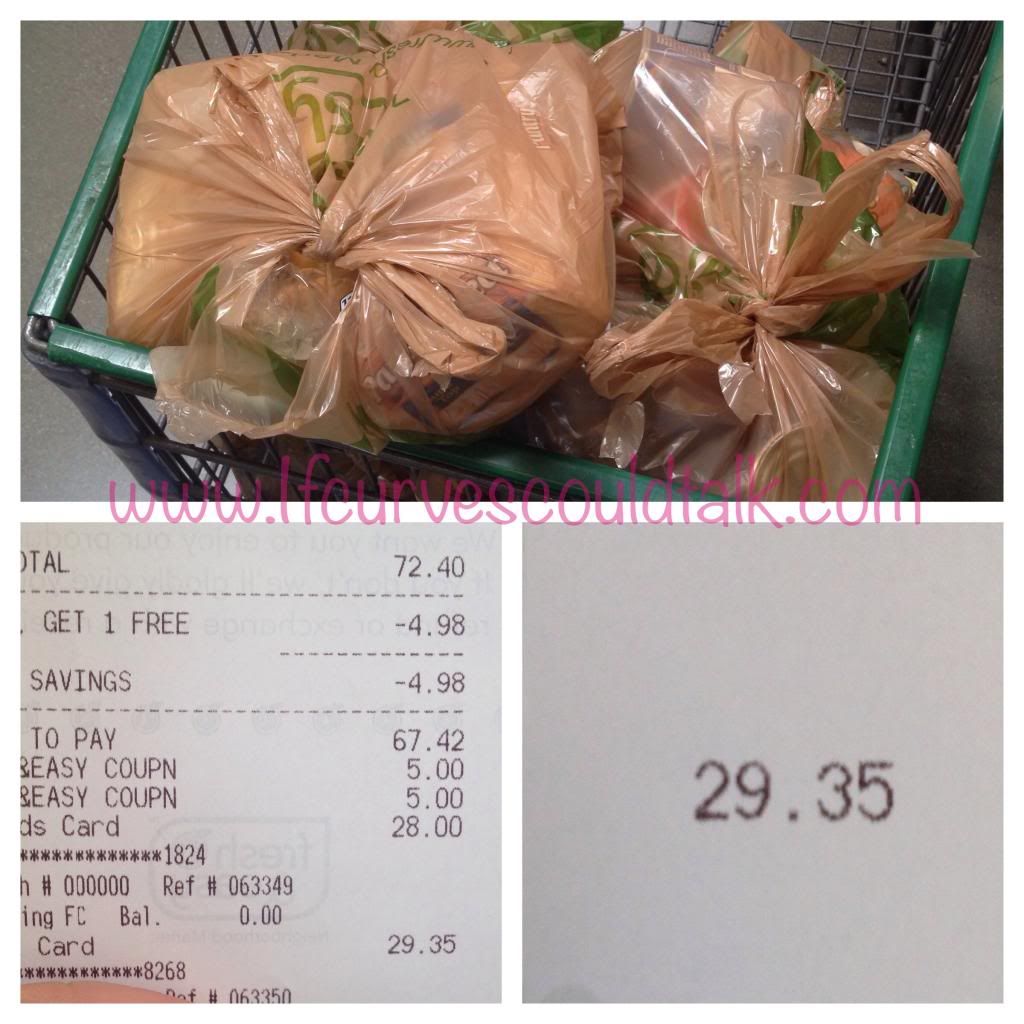 Near a Fresh & Easy! Join their Friends Club and get great deals! Also they have weekly coupons! With every purchase you earn points! The more points, the more cash you save! I paid only $29.35 for two days worth of food and junk! HUGE SAVINGS from what it was suppose to be! Check them out HERE!